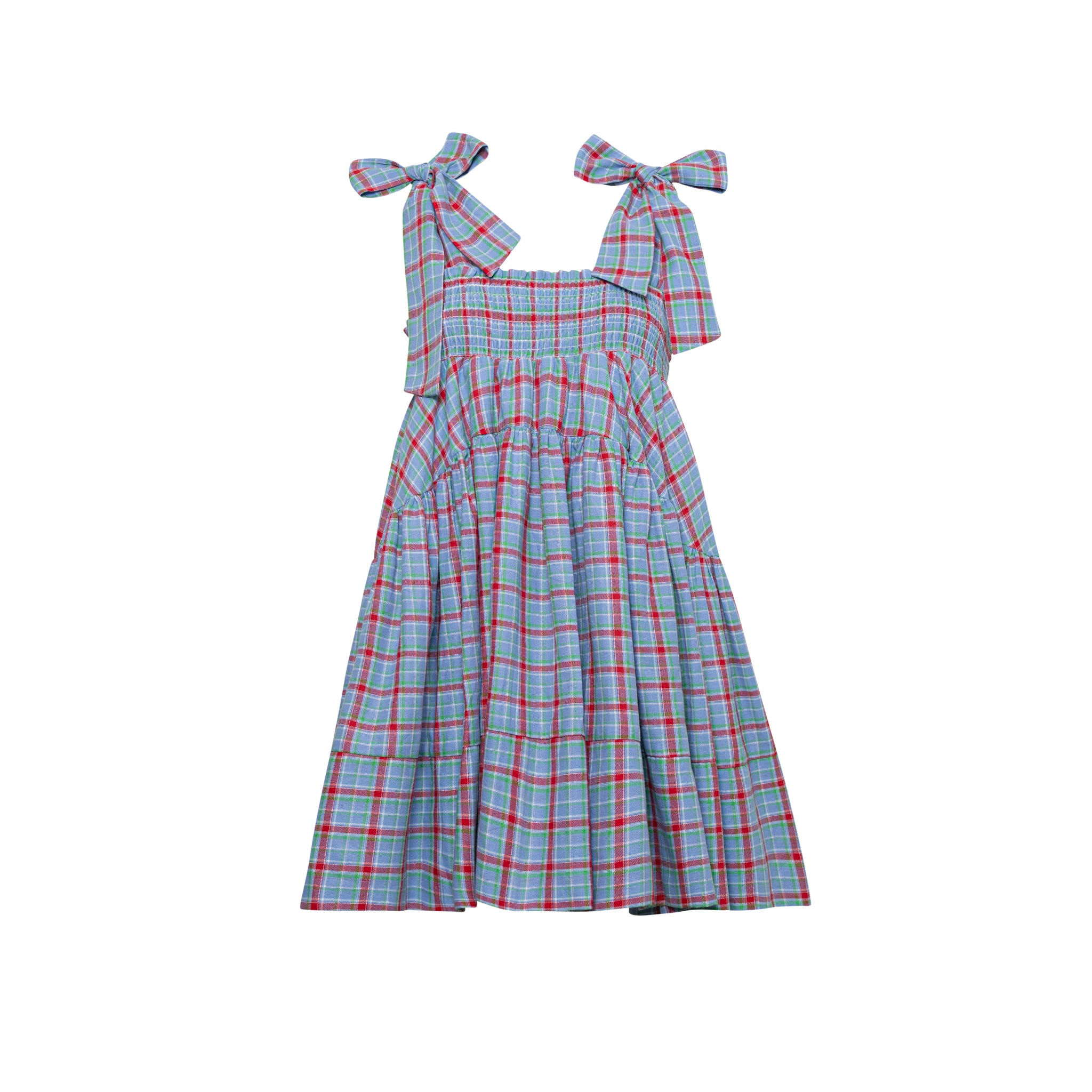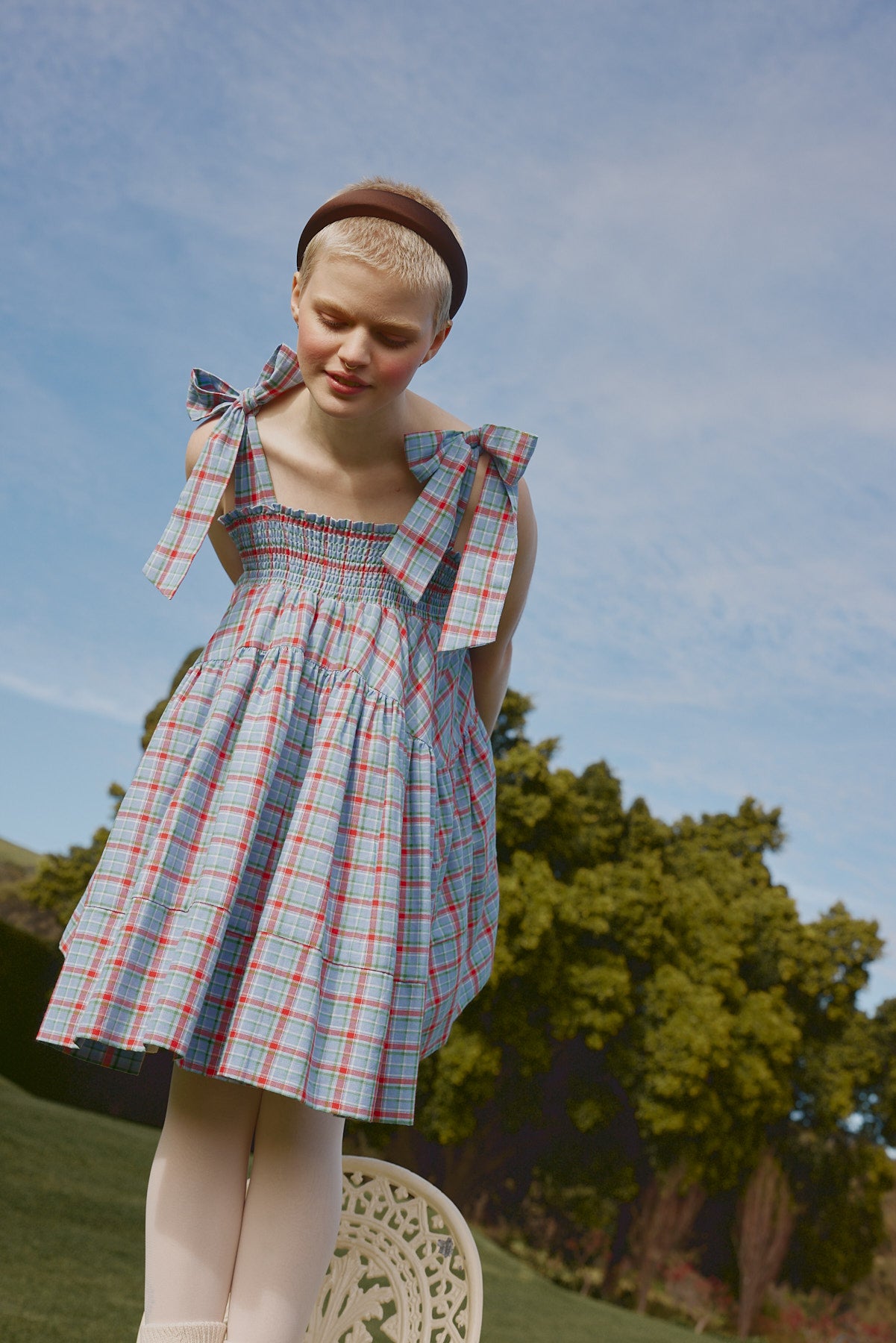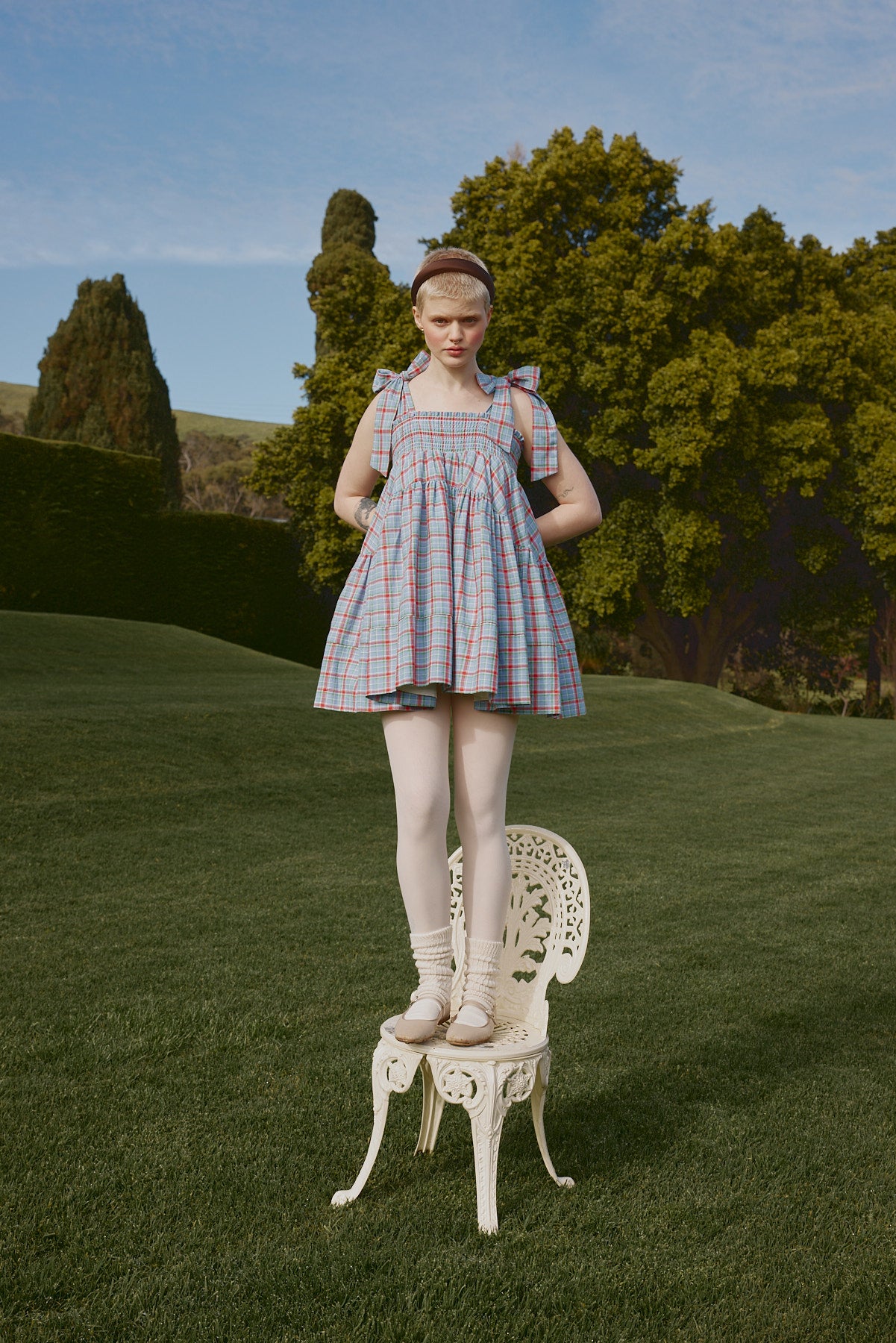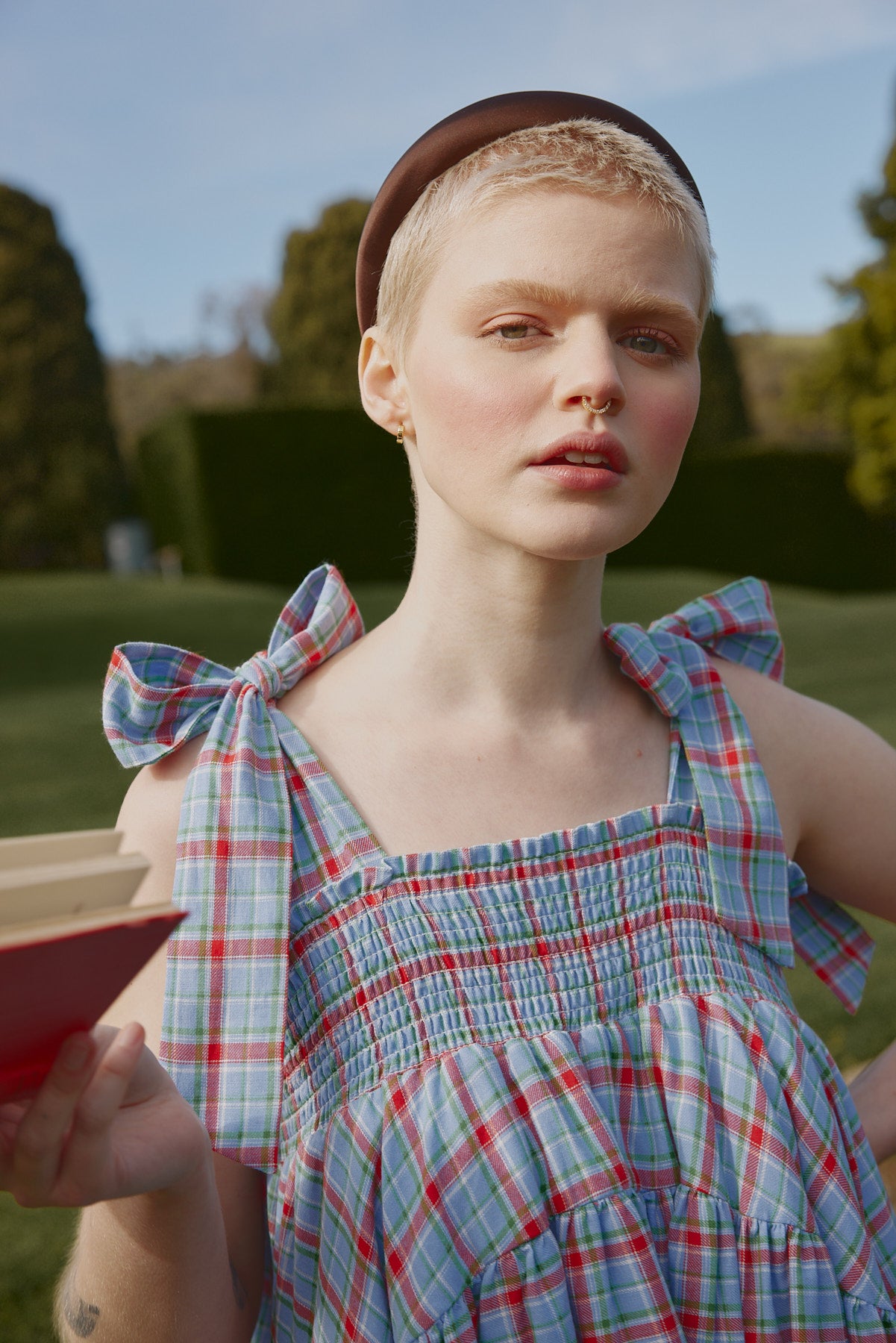 Mirabel Dress (Pre-order)
Delivery window: 10th February - 28th February 2024
Pre-orders close: 20th November 2023
In the most enchanting garden, a place where nature's harmony and timeless memories coexist, I find myself strolling alone. There's a tranquil beauty in this solitude, with the distant quacks of ducks in a nearby pond and the gentle whispers of my inner child guiding me along the way.
As I pass by vibrant poppies, my inner child playfully suggests they'd be a perfect haven for the tiny fairies I once believed in. And then, beneath the welcoming embrace of a grand willow tree, I discover a lush patch of grass. Its cool shade and the gentle caress of a breeze soothe me, relieving the warmth of the day.
I reach for my cherished book of poetry, the same passage that has enchanted me since childhood, passed down by my mother. It's a passage that has woven magic into every chapter of my life. In this tranquil garden, everything feels perfect – calm, full of wonder and beauty.
It's for the moments like these, for the hot summer days and the garden afternoons, and for that inner child within us all, that Mirabel has been thoughtfully crafted.
Cut from the softest check cotton, with a shirred bodice, adjustable shoulder ties and lined for your comfort, this dress is your daydream to a place where magic and serenity continue to thrive, just as they did when we were girls.
Care Instructions:
Main: 100% cotton
Lining: 100% Cotton
Dry Clean Only
Made in China
Mirabel Dress (Pre-order)