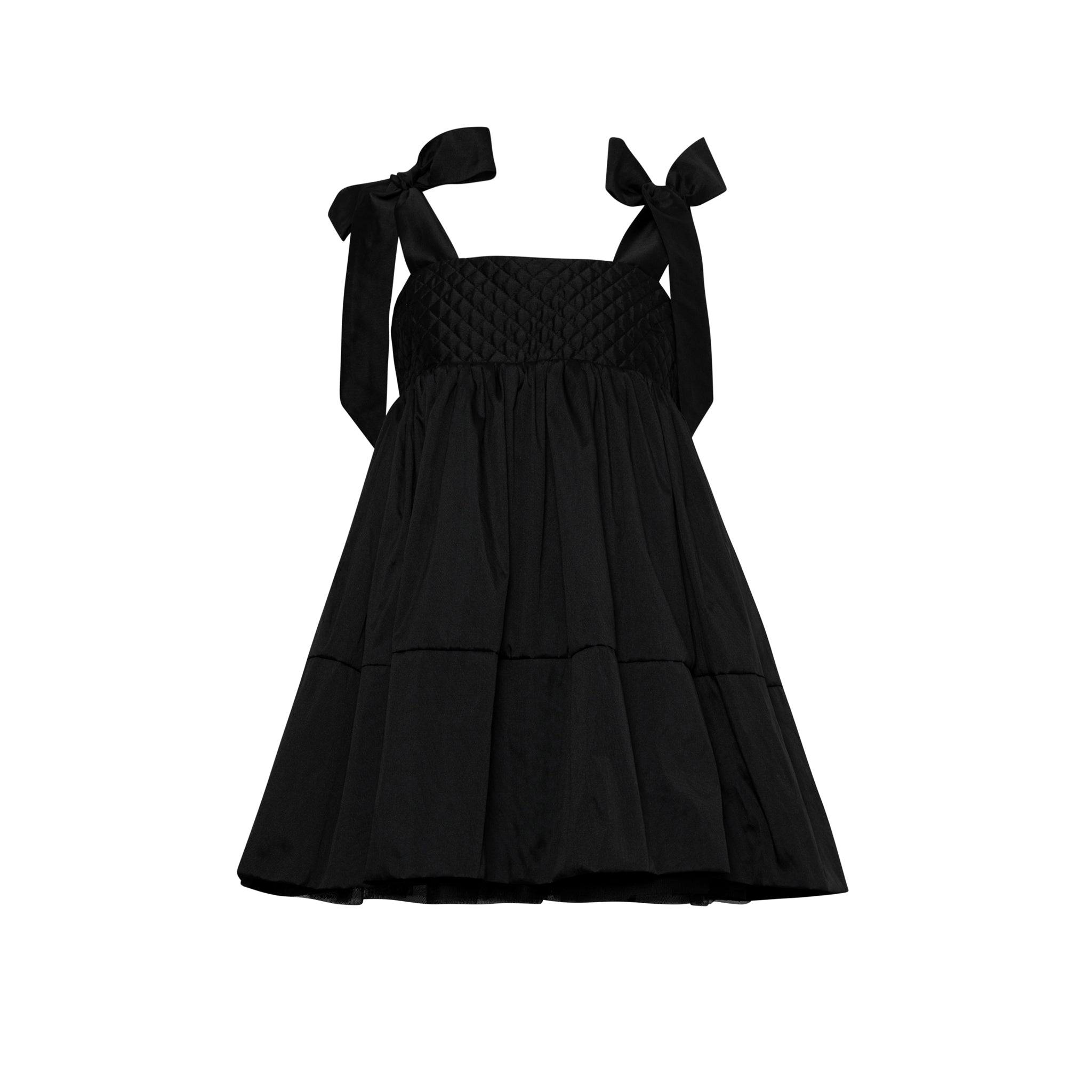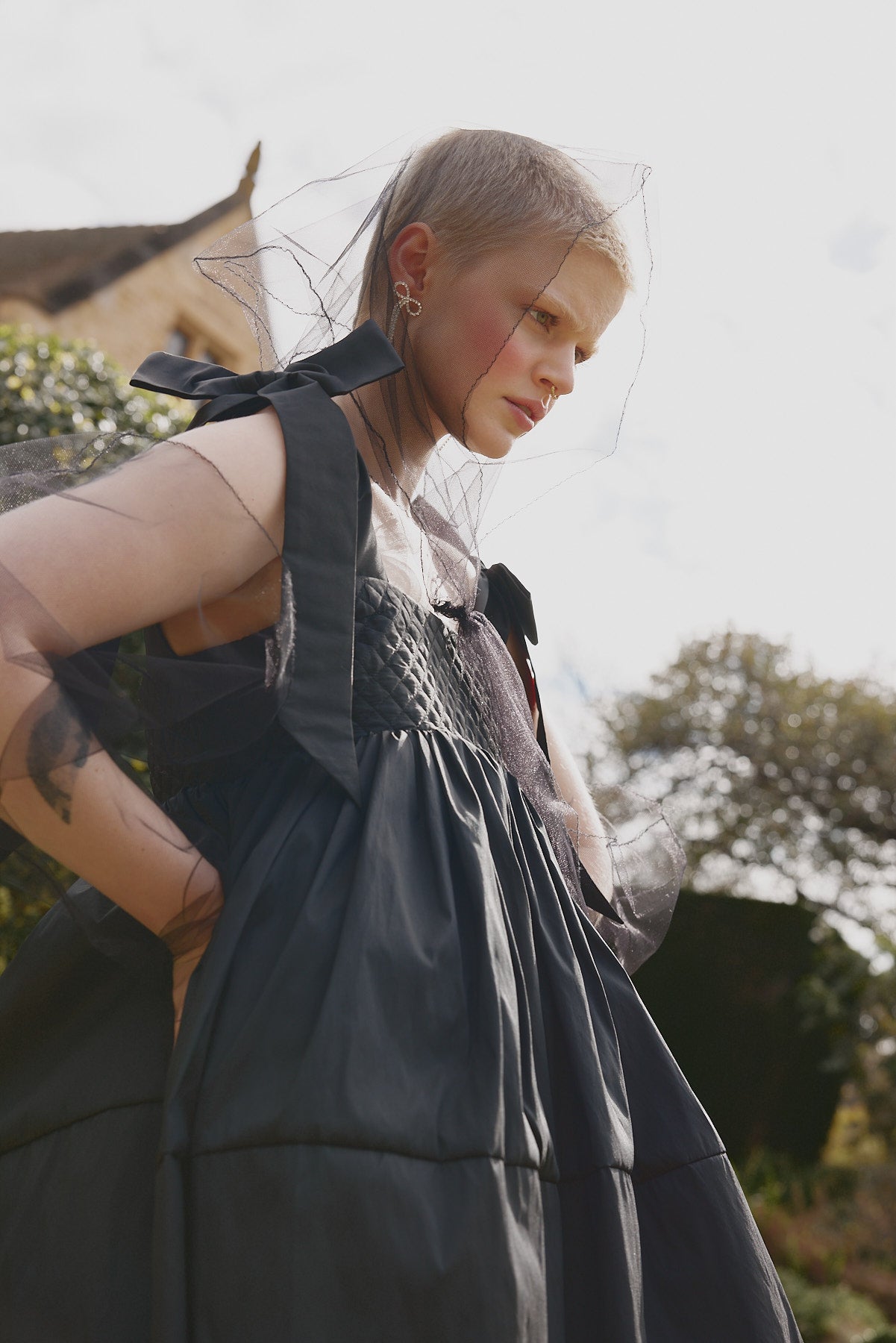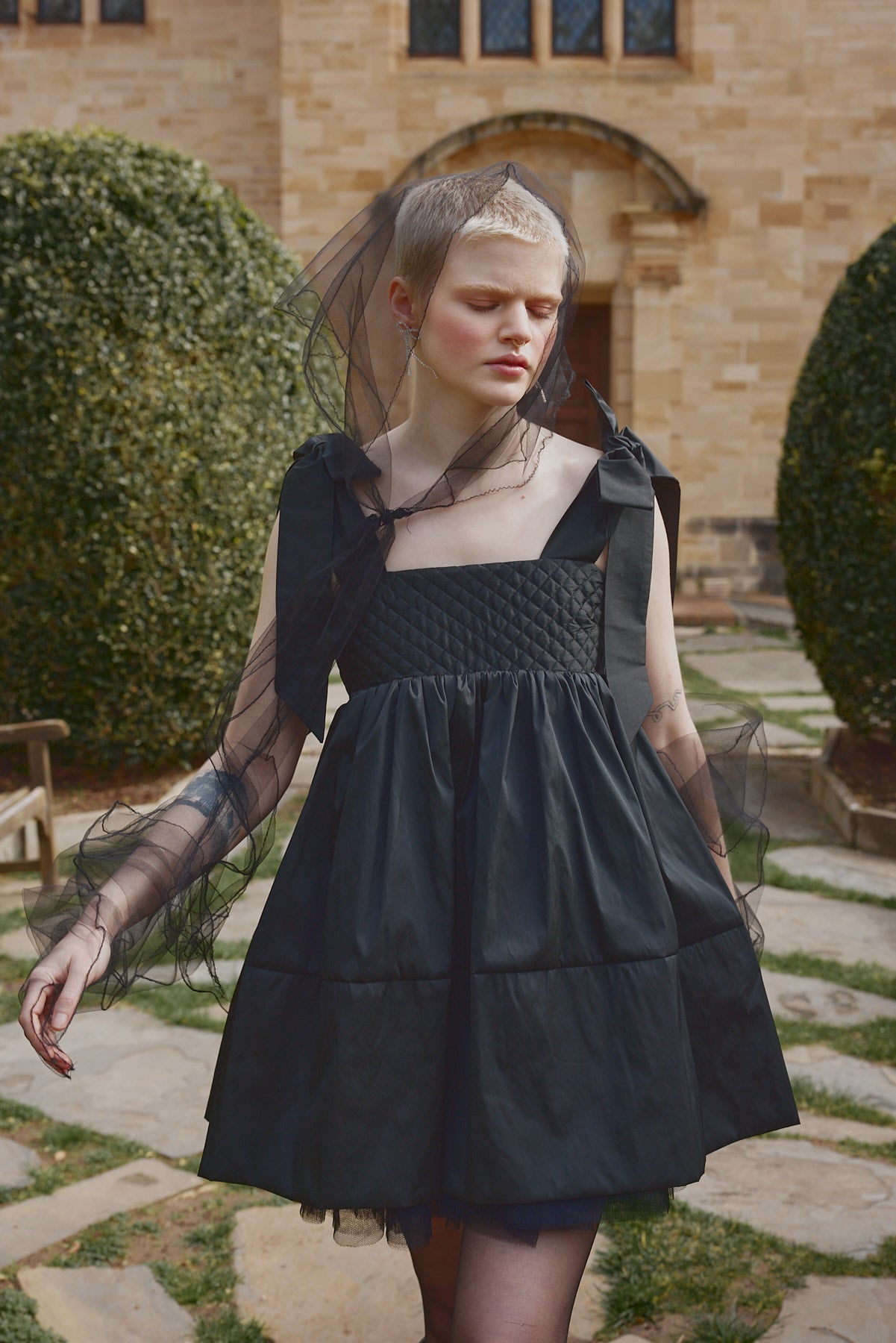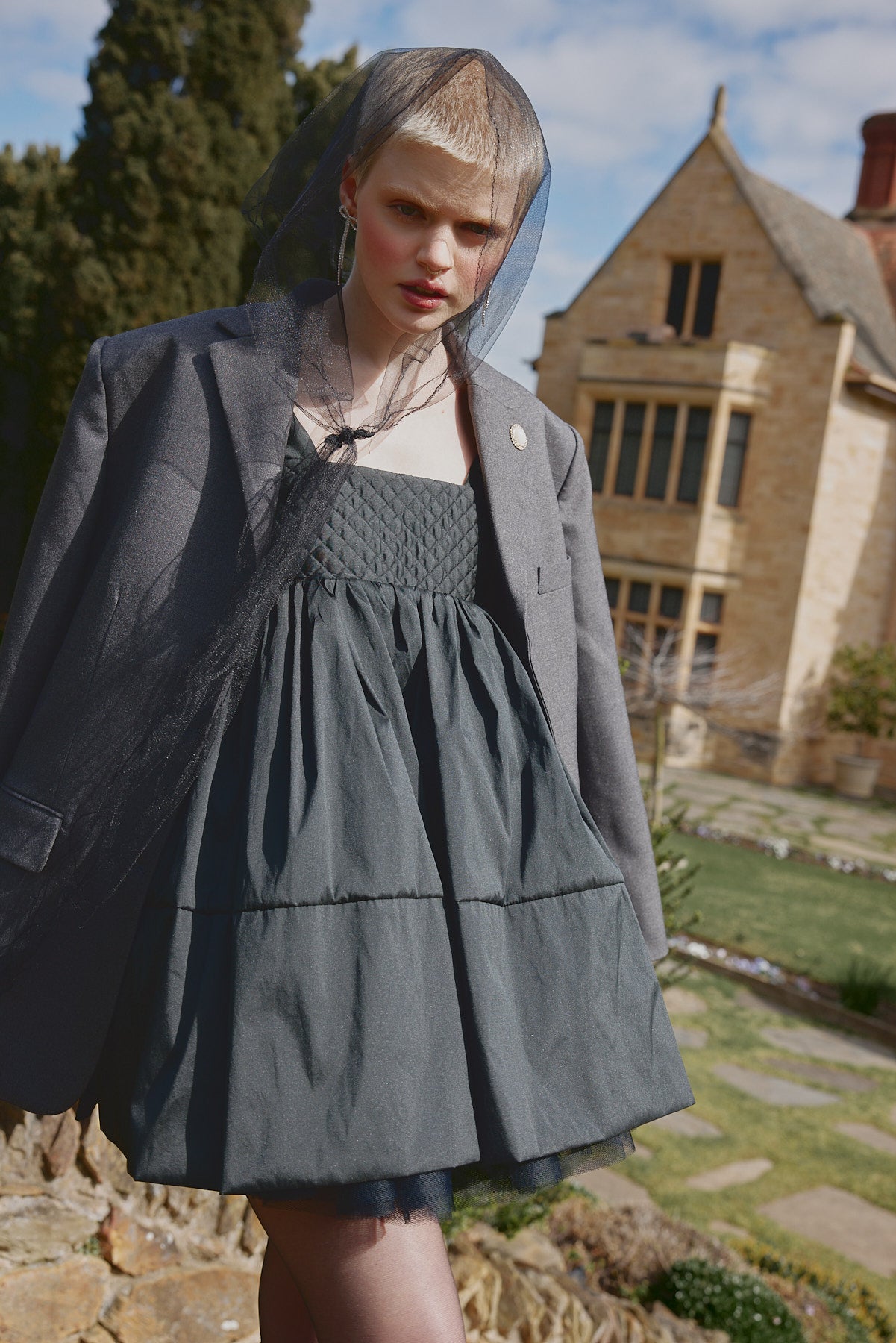 Dolly Mini Dress (Pre-order)
Delivery window: 5th December - 15th December 2023
Pre-orders close: 20th November 2023
As part of our ethical initiative, this creation is lovingly designed, cut and crafted in Australia by skilled local artisans.
Introducing the 'Dolly Dress' – a playful and endearing companion to our renowned 'Dorothy Dress'. This charming black taffeta mini dress is designed for those who want to capture the spirit of celebration. Just like Dorothy's adventures in Oz, the Dolly Dress is your ticket to a world of merriment and enchantment.
Crafted with a loving touch and an eye for whimsy, the Dolly Dress boasts a quilted empire line bodice that hugs you gently, enhancing your natural grace. Its standout feature is the oversized self-bow tie straps that add a touch of innocence and charm, reminiscent of the bows on a beloved doll's dress.
The full mini skirt invites you to twirl and dance with unbridled joy. Beneath the skirt, a netting petticoat adds extra lift, creating a delightful bounce to your step.
With the Dolly dress, we invite you to embrace your inner child, to dance under the stars, and to make lasting memories with loved ones.

Care Instructions:
Main: 100% Polyester
Lining: 100% Cotton
Contrast 1: 100% Nylon
Contrast 2: 100% Polyester

Dry Clean Only
Made in Australia
Dolly Mini Dress (Pre-order)