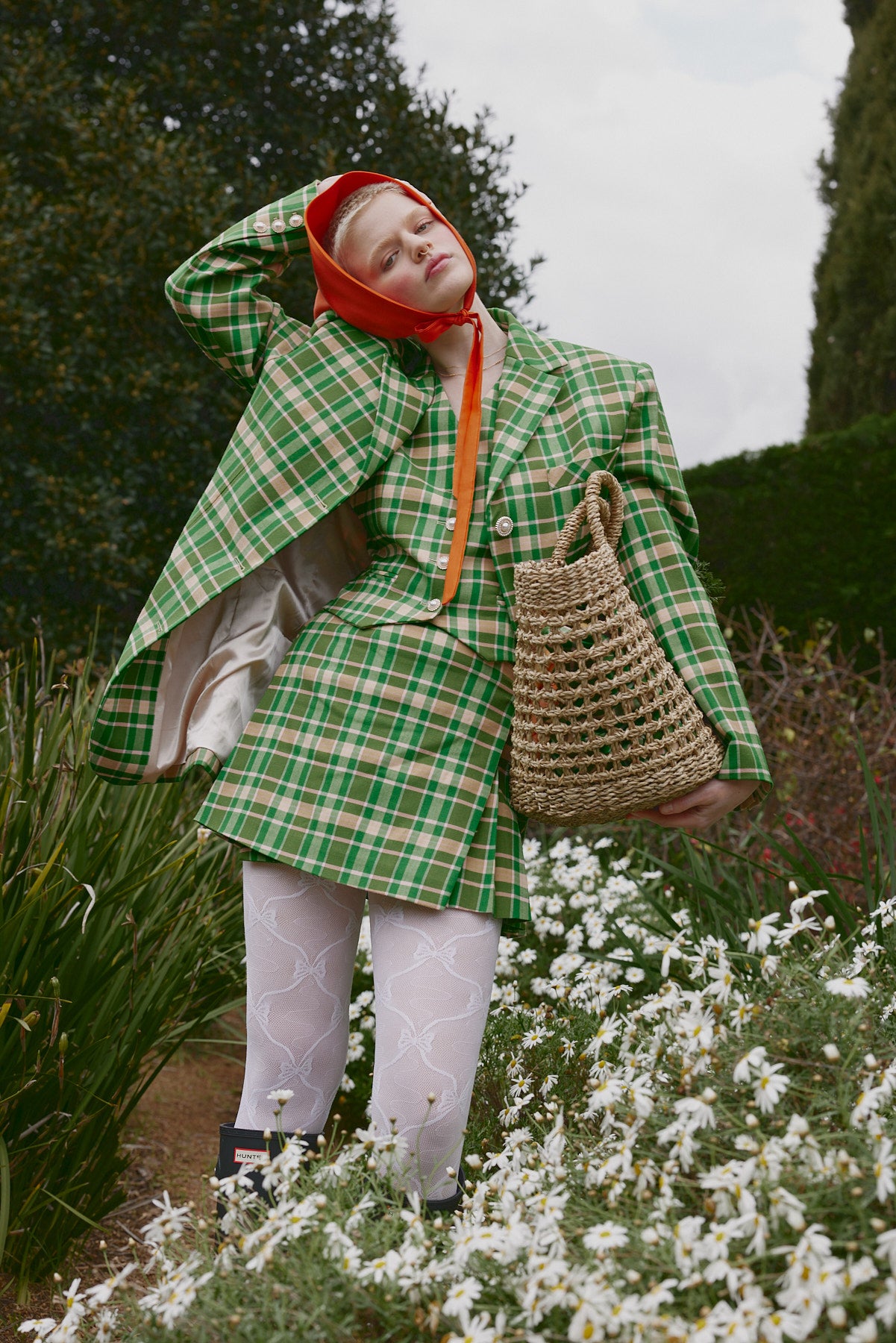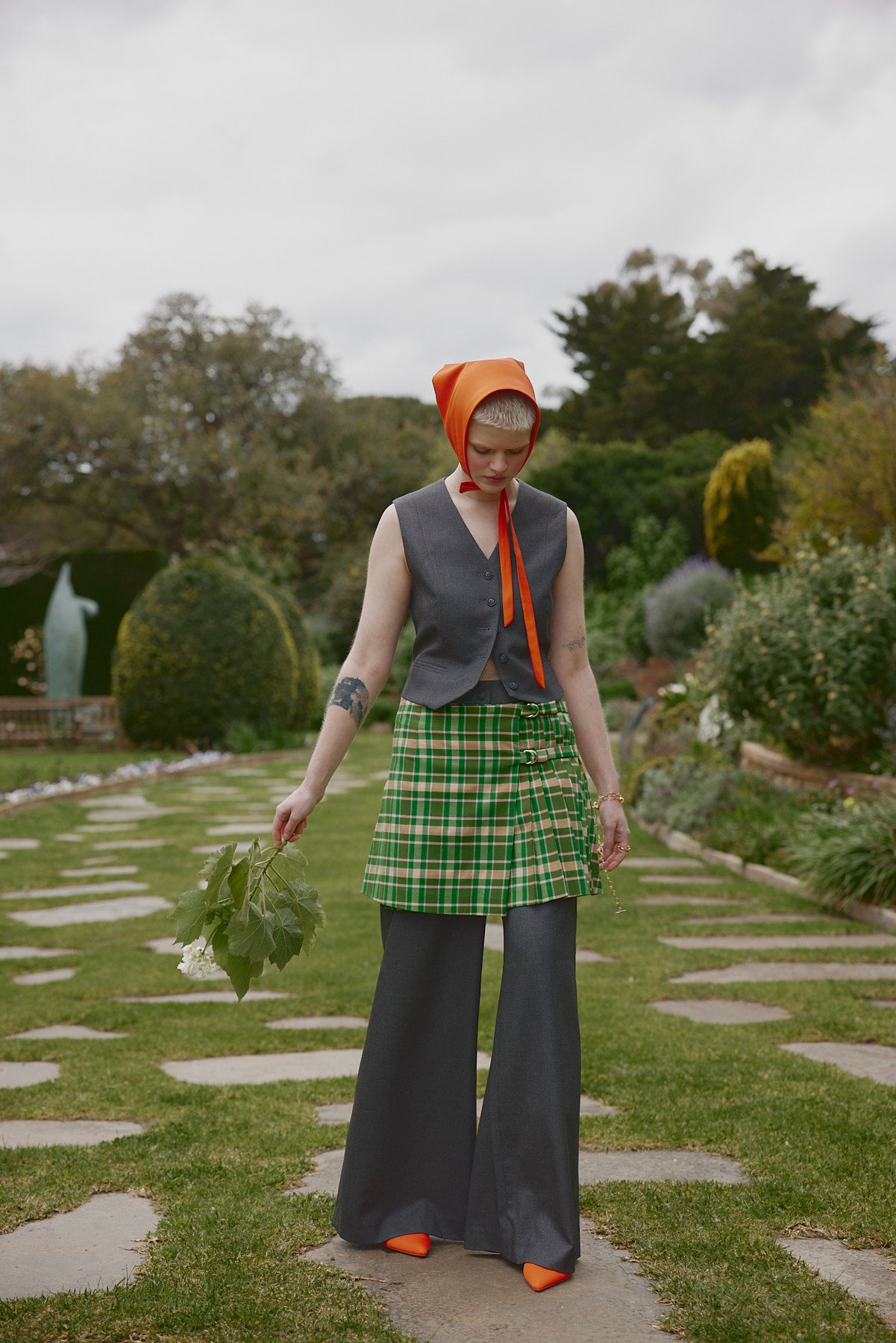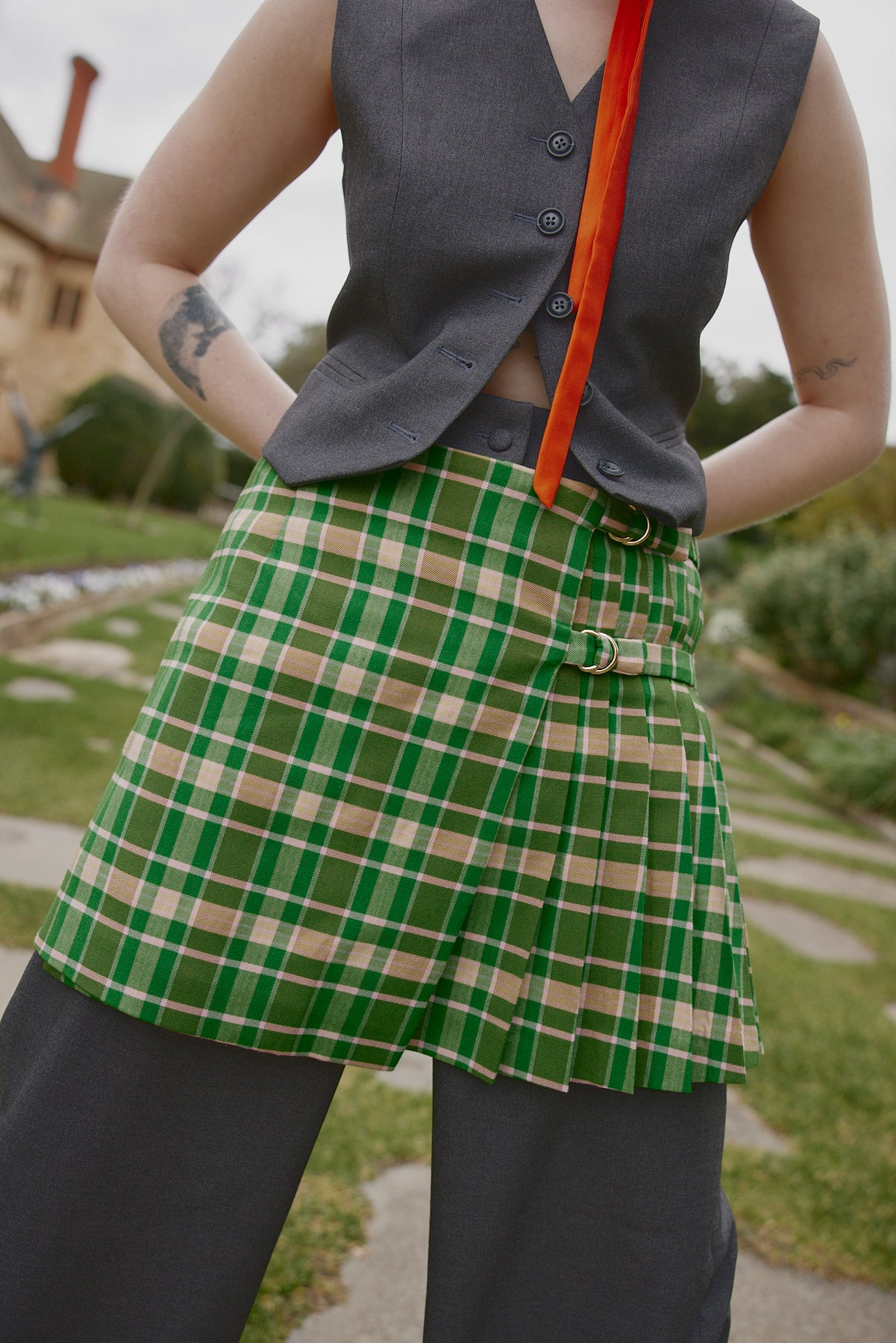 Verdant Mini Skirt (Pre-order)
Delivery window: 10th February - 28th February 2024
Pre-orders close: 20th November 2023
In the heart of every woman resides a longing for Cher Horowitz's virtual wardrobe. Who could ever forget her iconic suit sets? Well, evidently, we couldn't either. Hence, we've crafted our own rendition.
Inspired by the lush beauty of the Scottish hinterlands, our Verdant skirt is a radiant addition to your wardrobe. What truly distinguishes the Verdant is its thoughtful design. Two inner buttonholes on the waistband offer the choice of a high or low fit, accommodating your personal style and comfort. The skirt is adorned with two light gold D-ring adjustable strap closures to keep it securely in place wherever you want it.
Verdant is an expression of playful 90s wardrobe staples blended with Scottish heritage, offering a flattering silhouette that pairs harmoniously with our charming vest. Our Verdant suiting is your ticket to living out your own Clueless dreams.
Care Instructions:
Main: 65% polyester / 32% rayon / 3% spandex
Lining: 100% polyester

Dry Clean Only
Made in China
Verdant Mini Skirt (Pre-order)