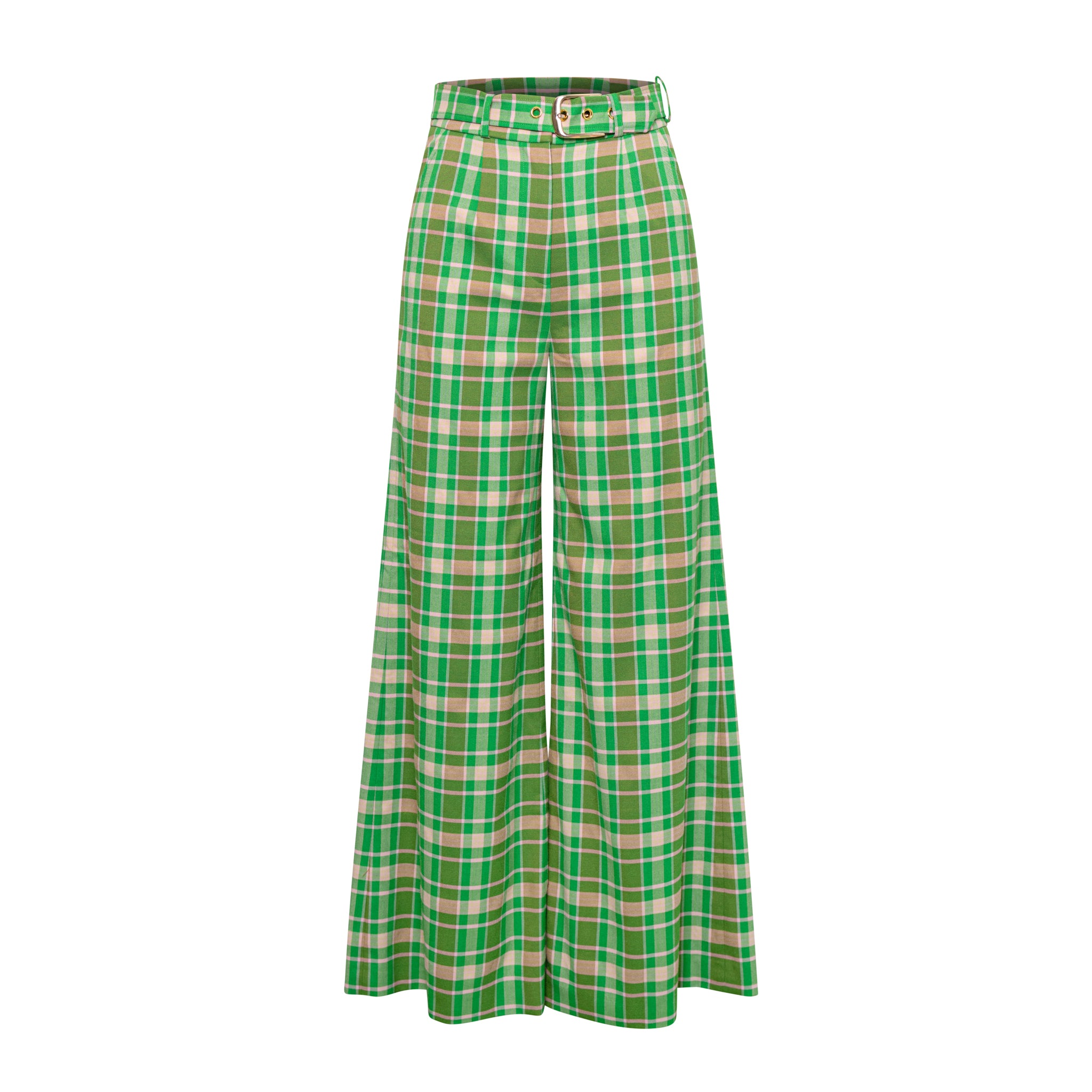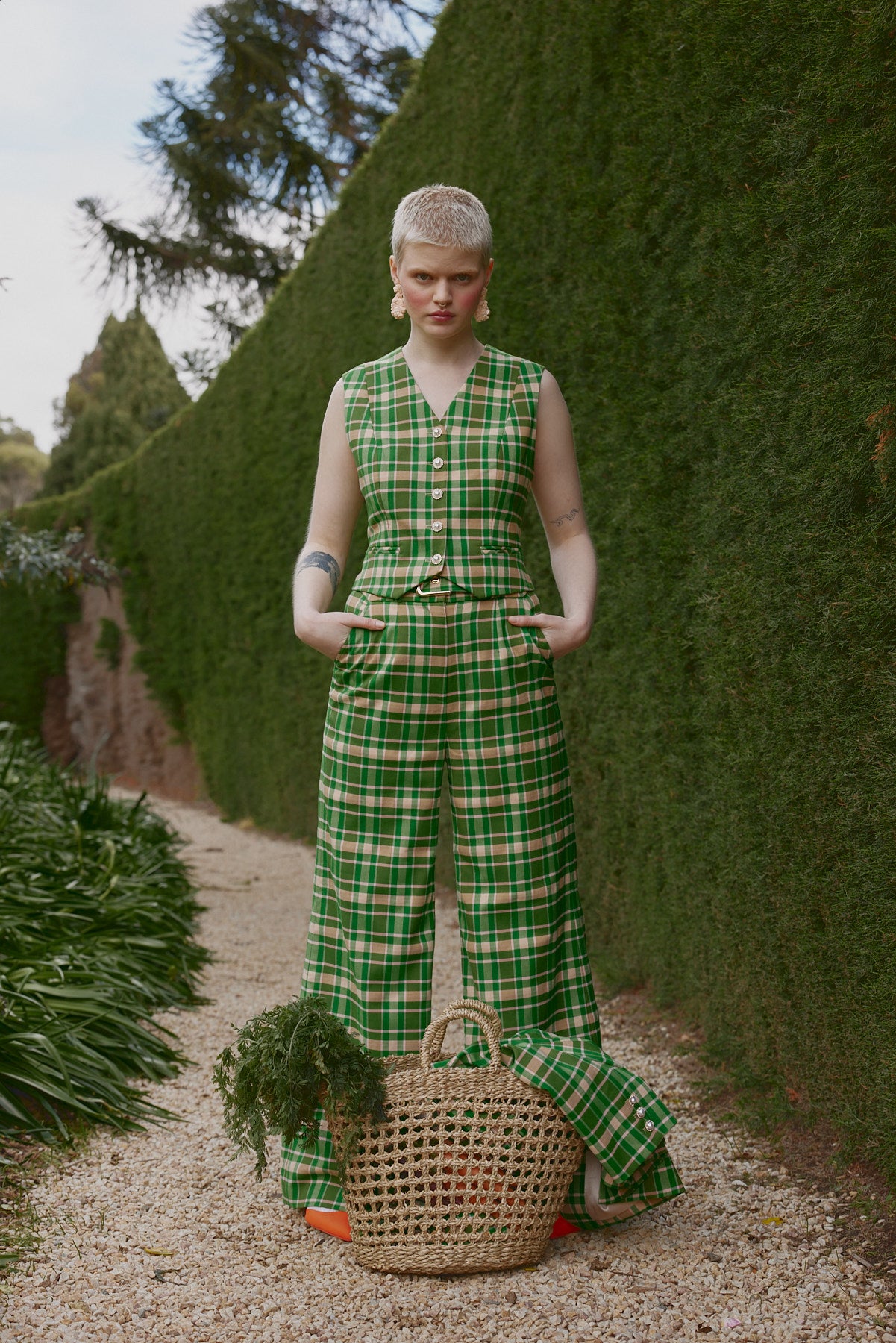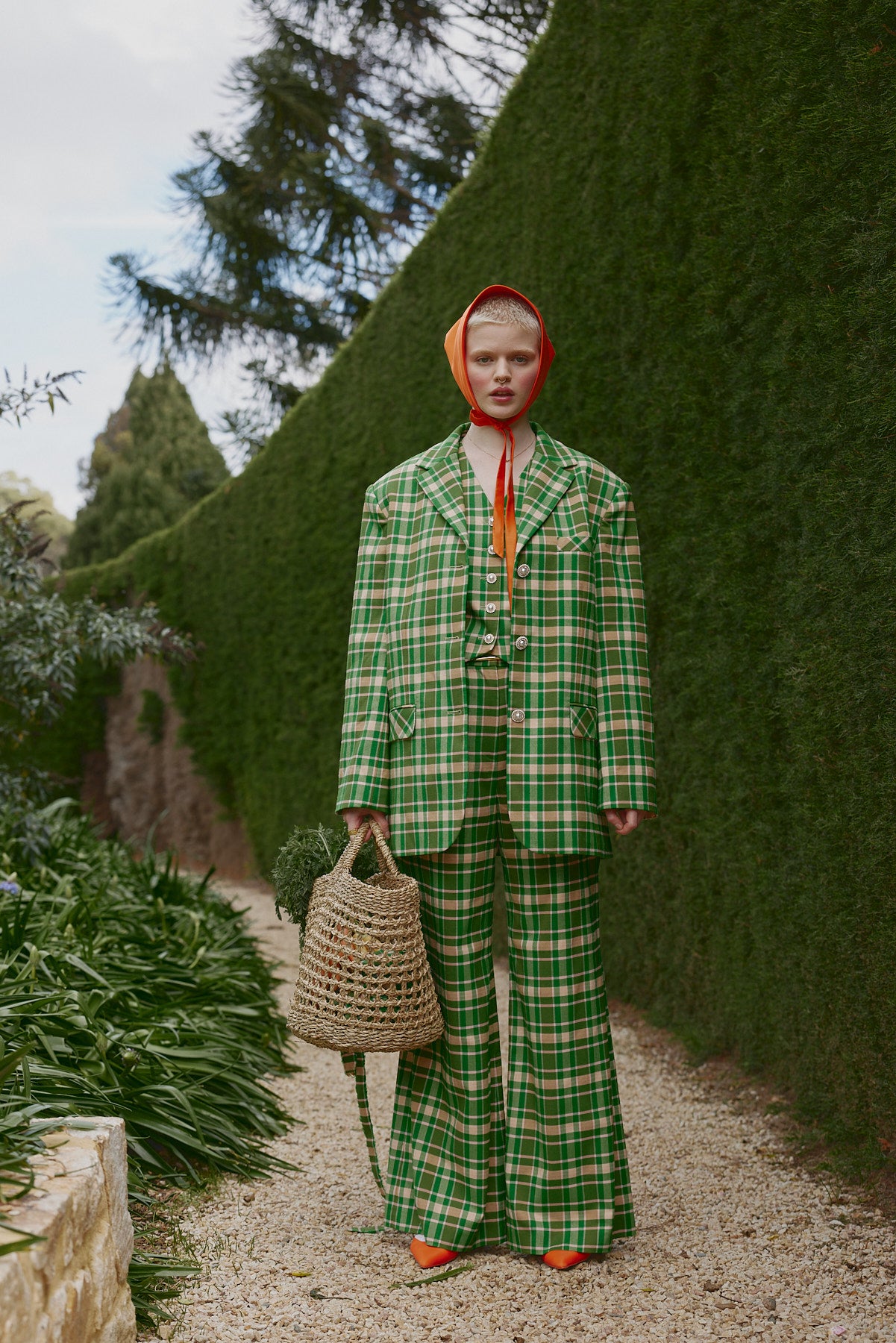 Verdant Trouser (Pre-order)
Delivery window: 10th February - 28th February 2024
Pre-orders close: 20th November 2023
In the realm of fashion, there's an art to fusing uniqueness and elegance. The Verdant Pants are a delightful manifestation of vibrant green checks, designed to celebrate your individuality with grace.
Effortless in their elegance, with a high waist and an ultra-wide leg, they speak of timeless style. Adorned with practical pockets and a matching belt, they promise not just fashion, but practicality. Lined with plush satin, they offer a gentle, loungewear-like embrace. It's the fusion of comfort and style, crafting a coziness that warms your heart as you journey through life.
These pants are a canvas of versatility, flattering every body type, and infusing your wardrobe with playfulness and charm. Versatile like a chameleon, they fluidly transition from a polished corporate ensemble to a grungy, rebellious vibe, adorned with a band tee and chunky loafers. Their allure lies in their endless potential, an investment piece that weaves effortlessly into your curated wardrobe.
Care Instructions:
Main: 65% polyester / 32% rayon / 3% spandex
Lining: 100% polyester

Dry Clean Only
Made in China
Verdant Trouser (Pre-order)