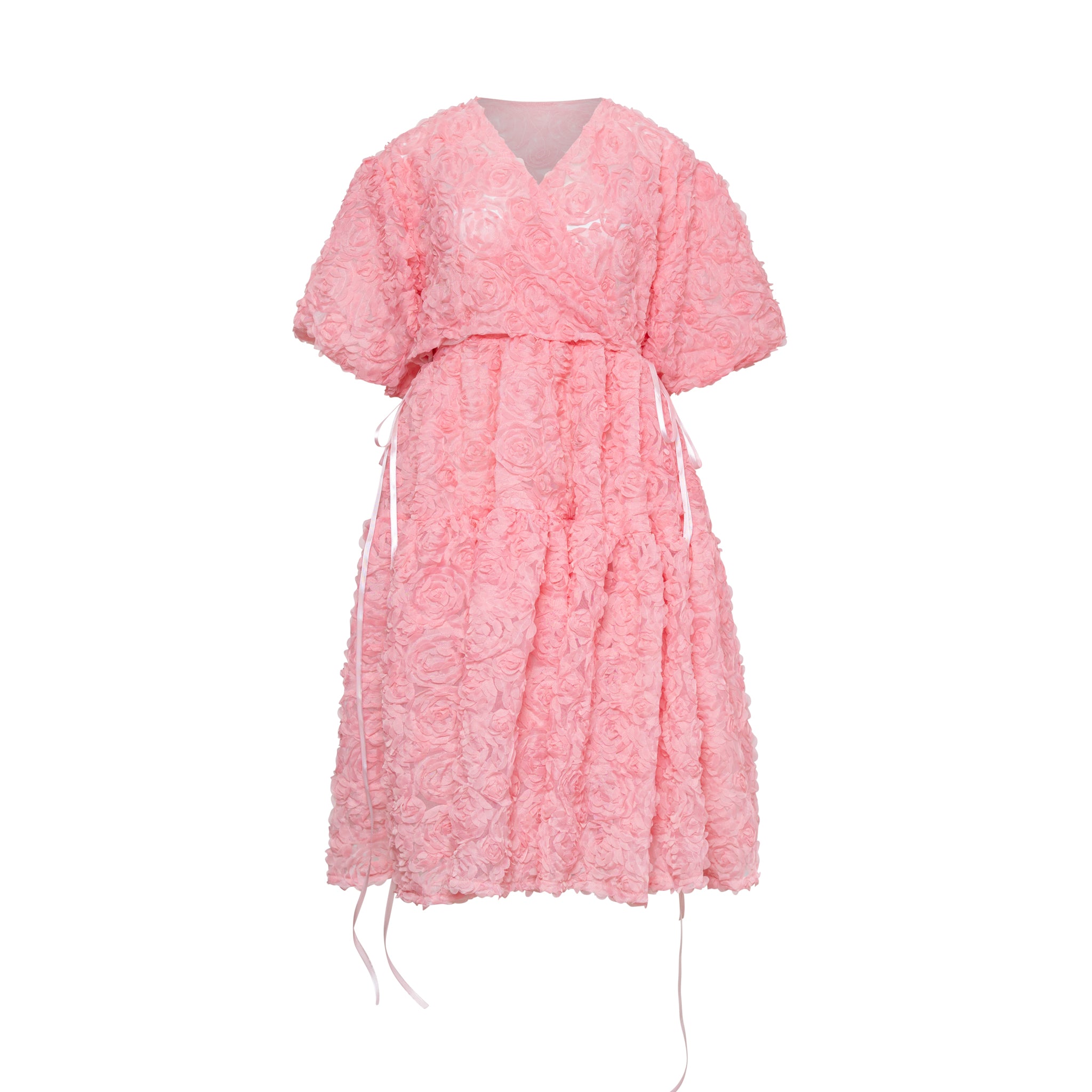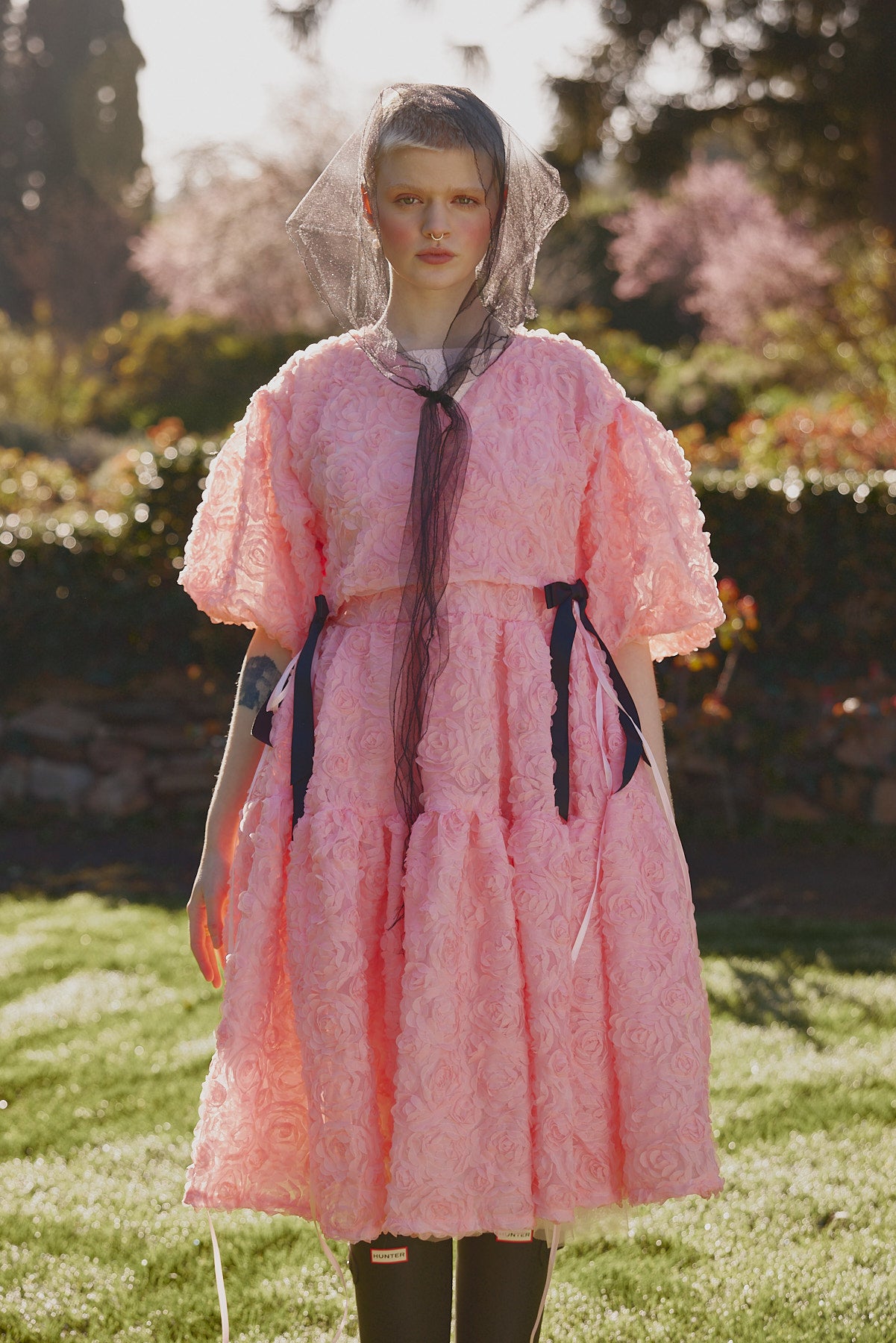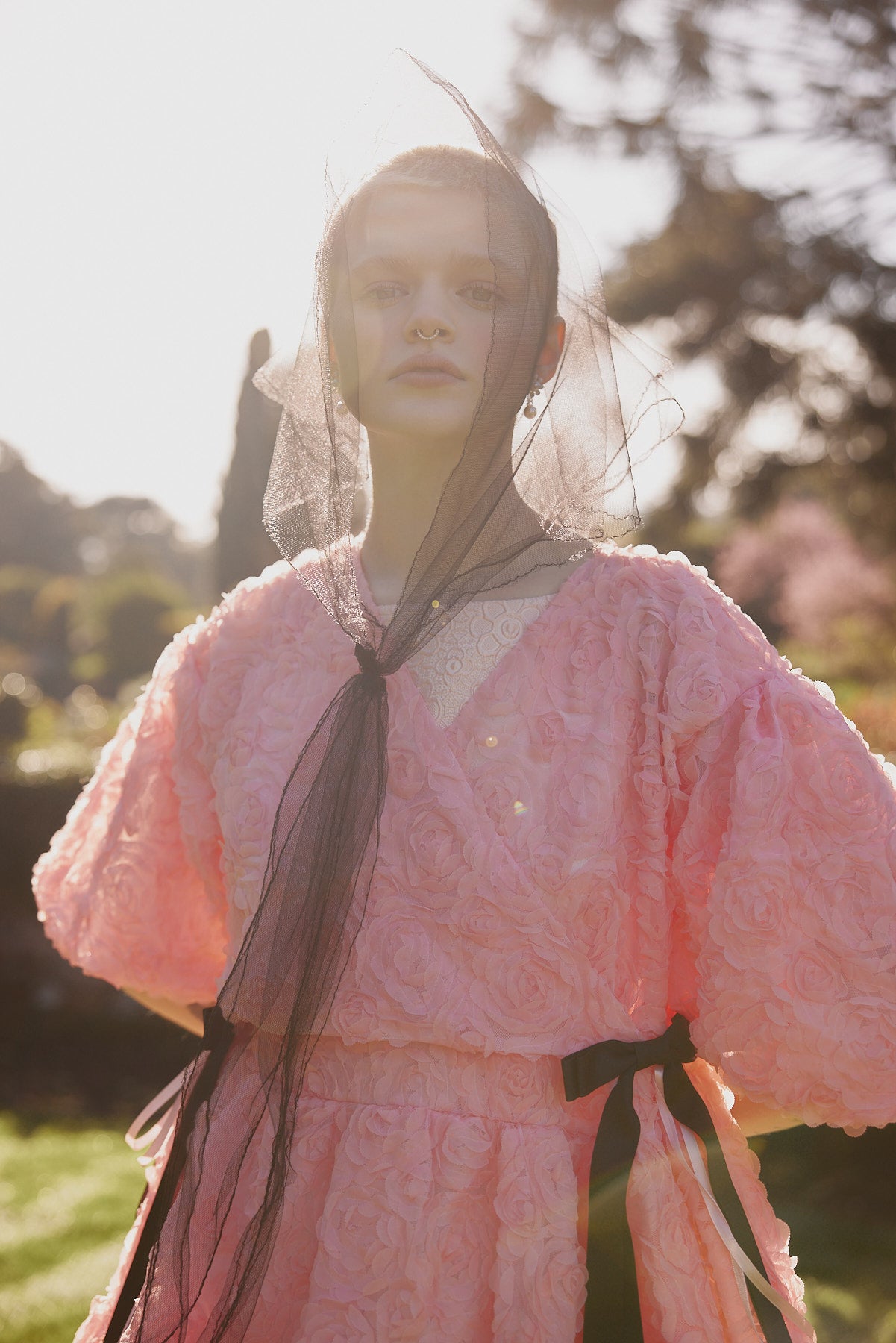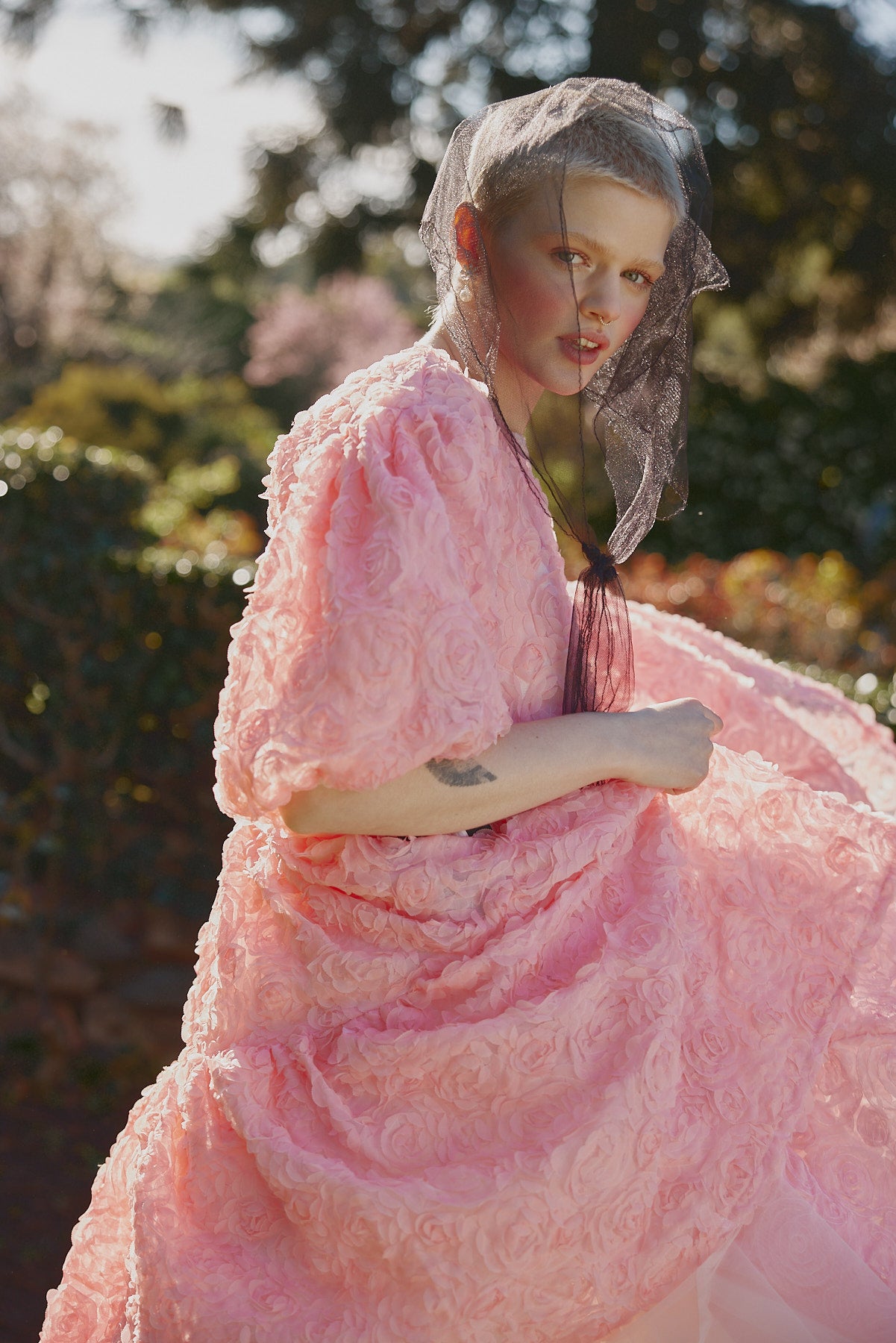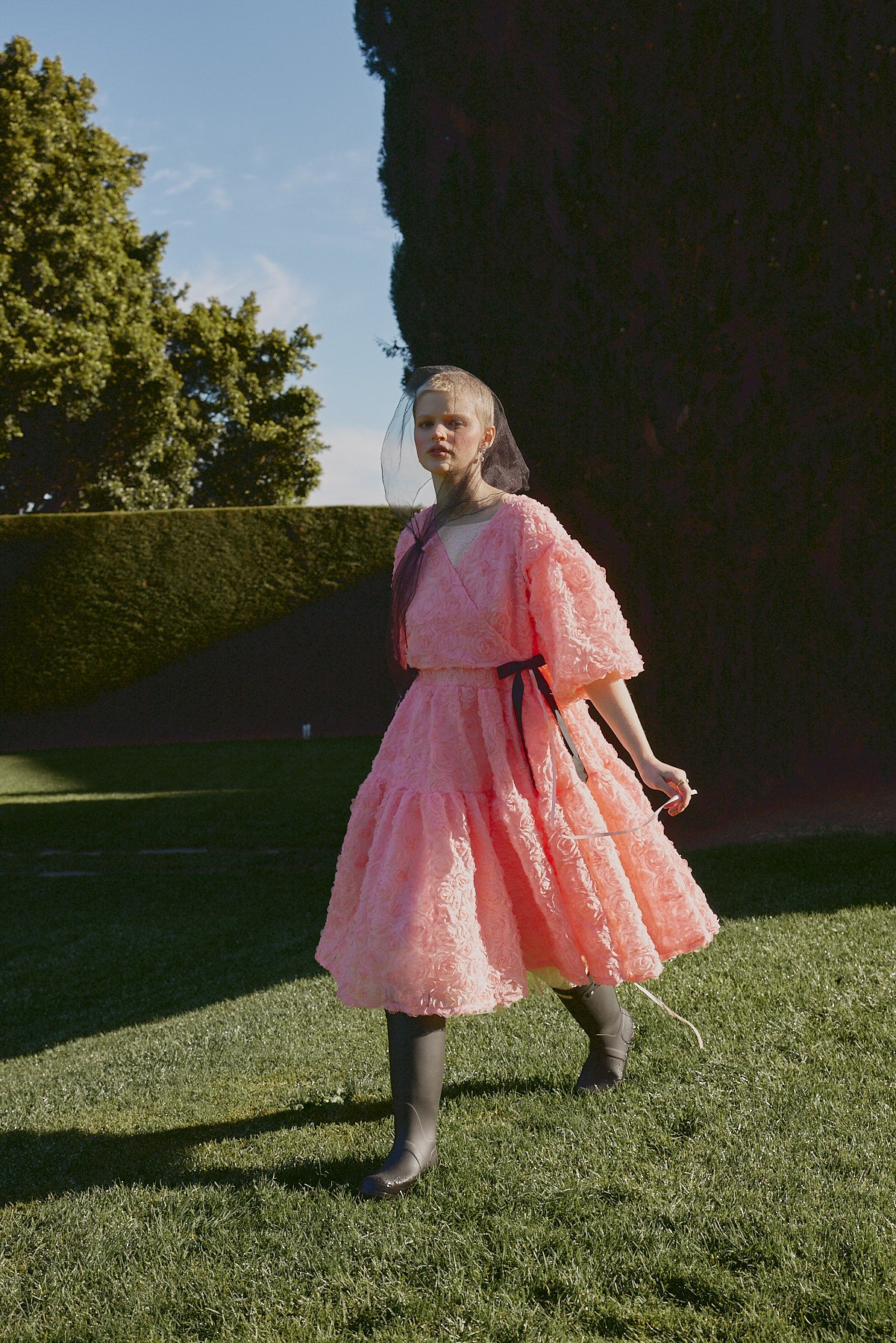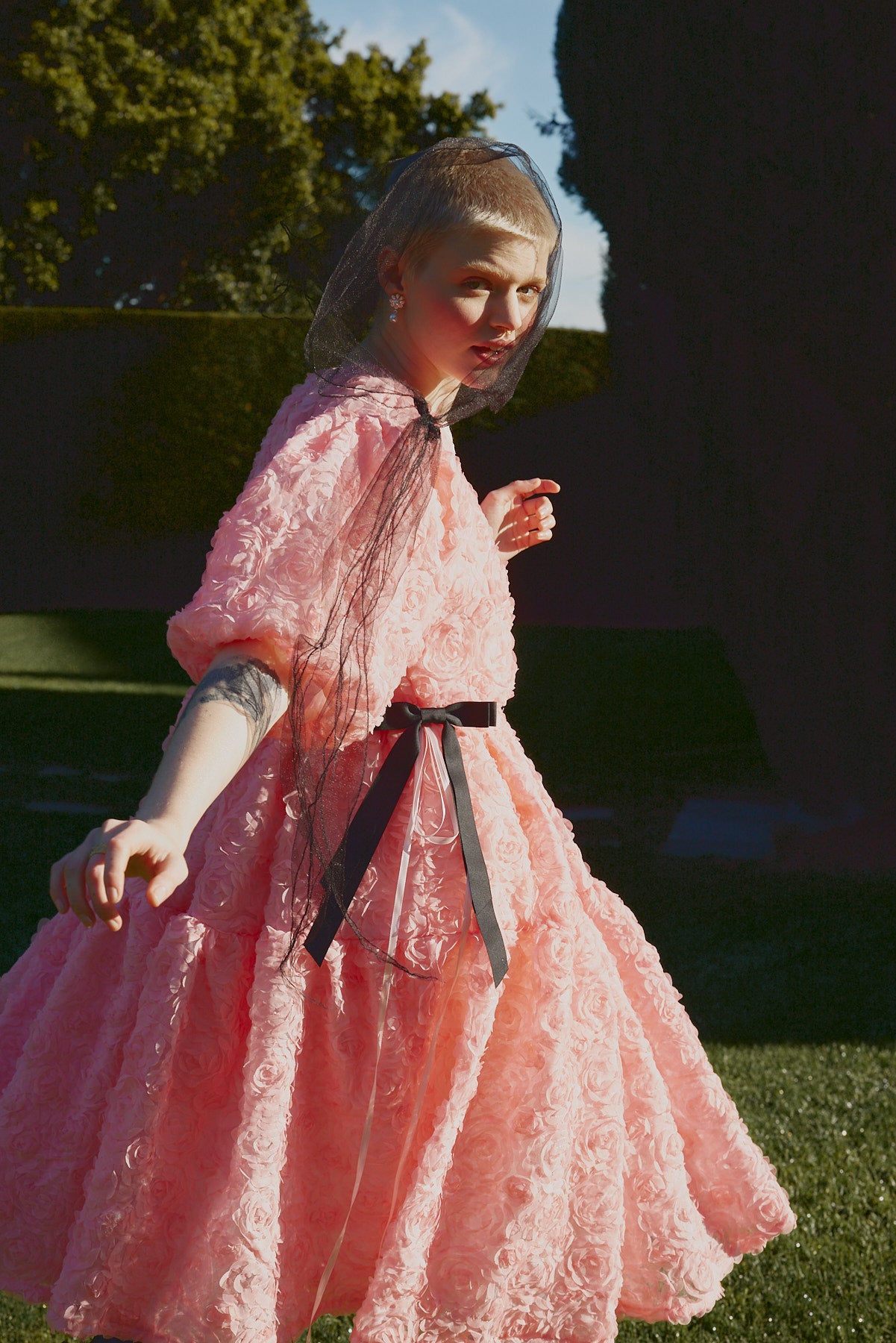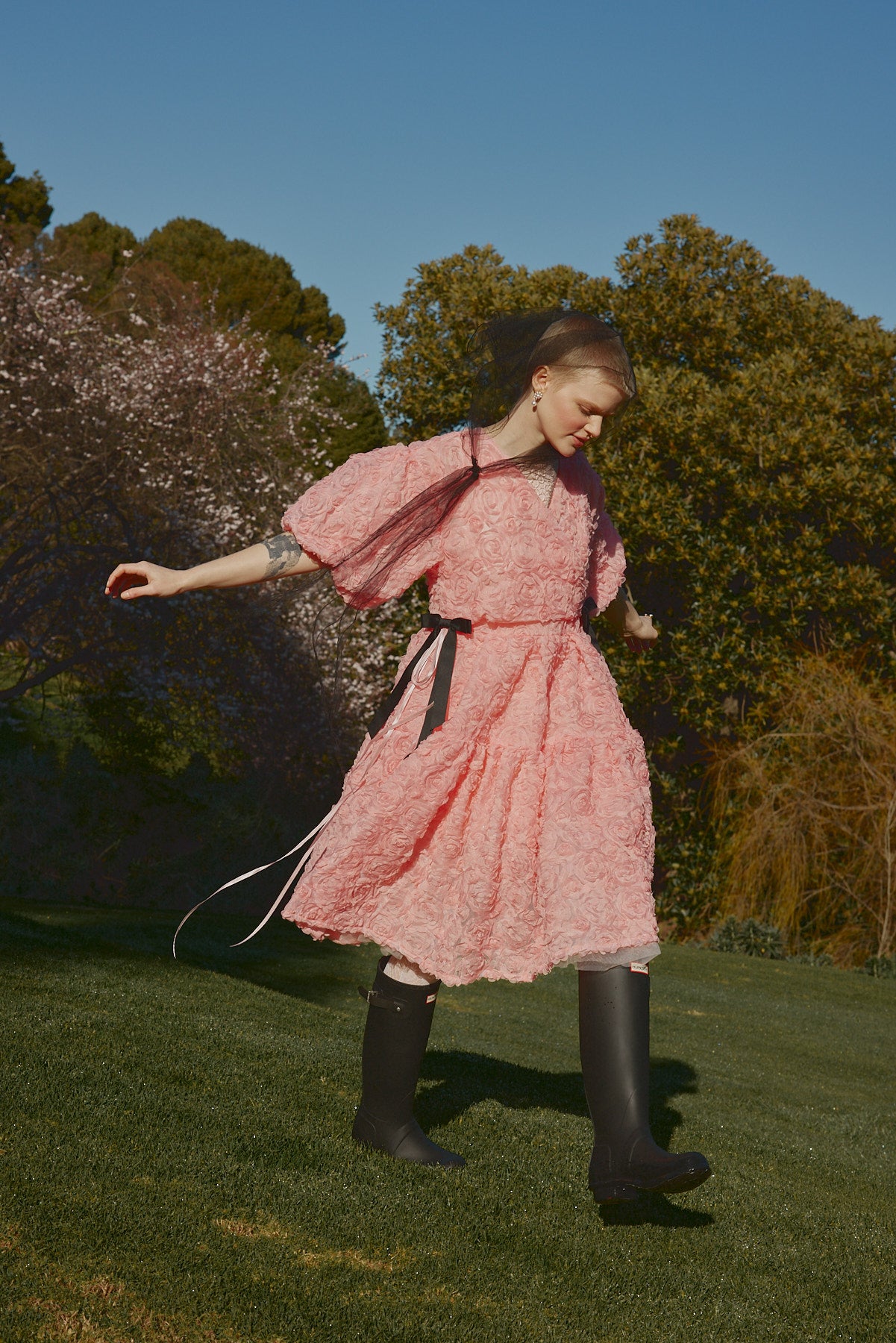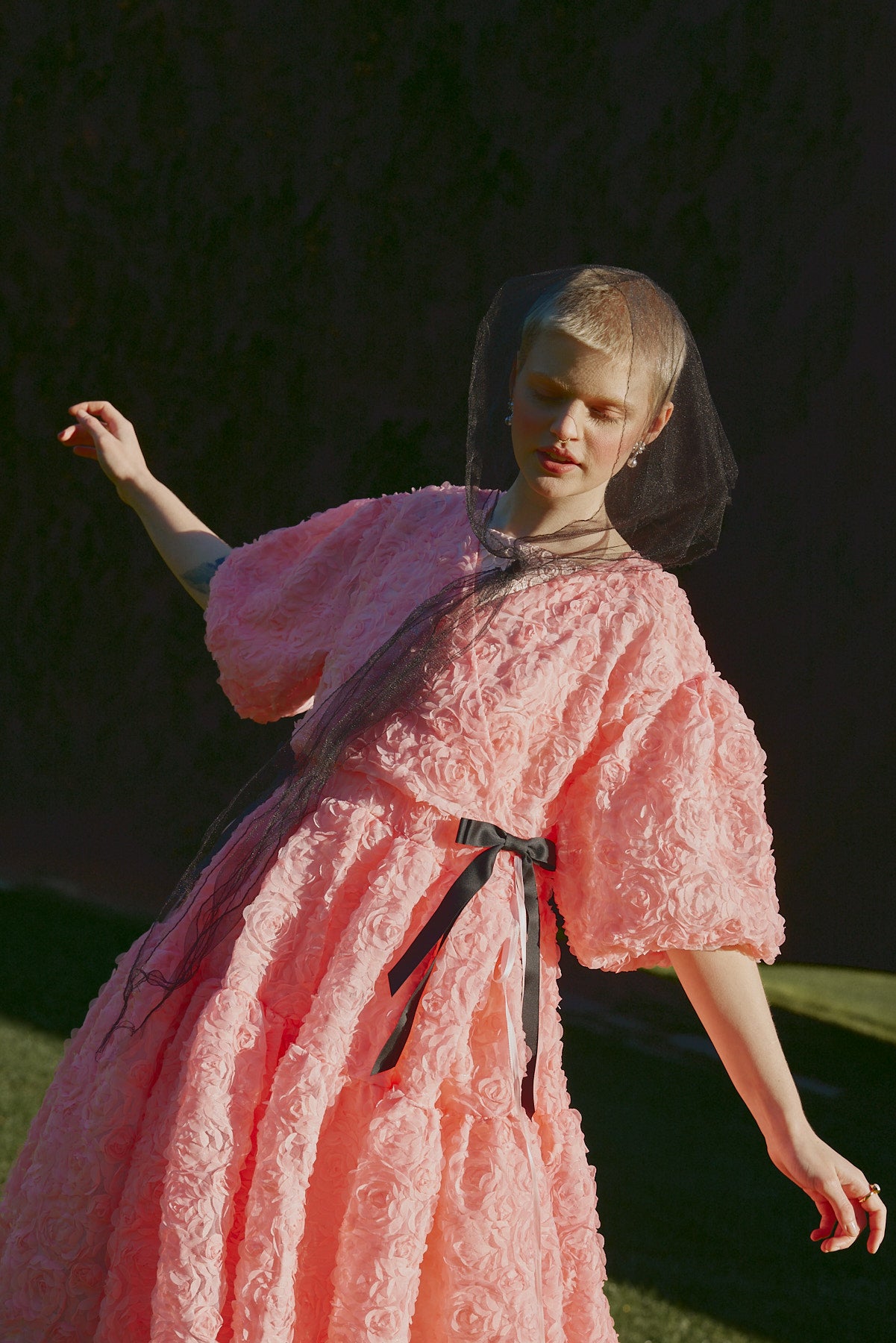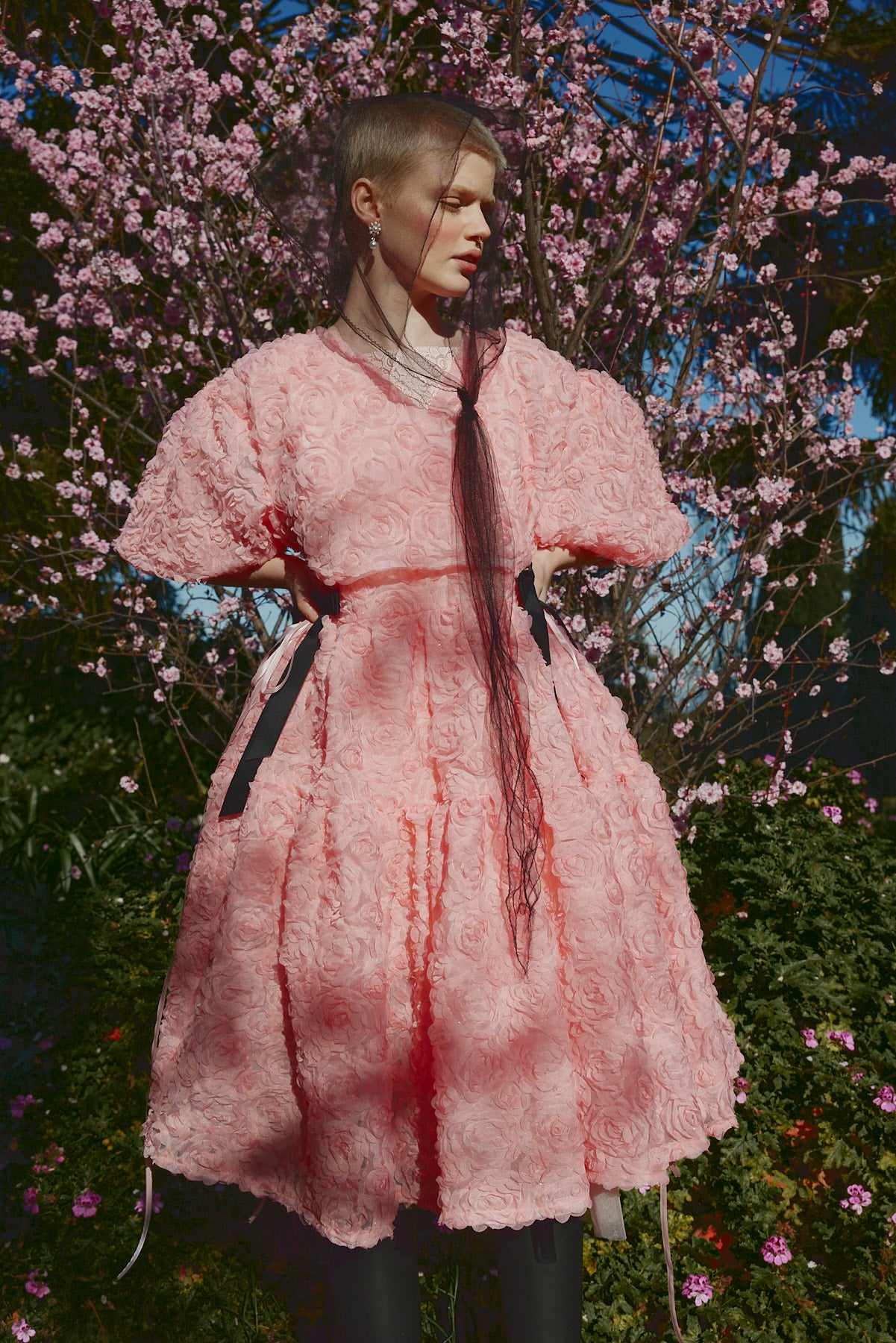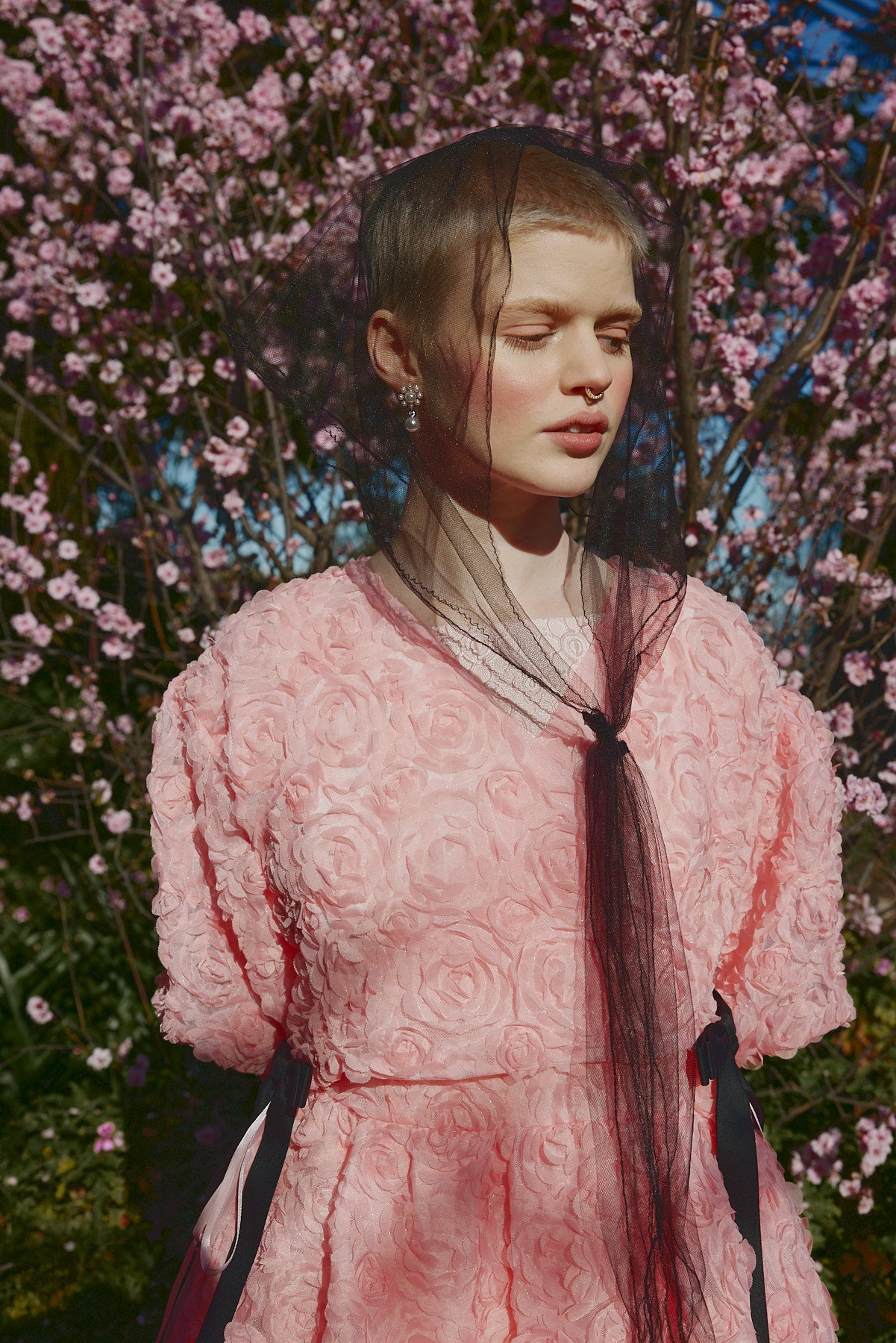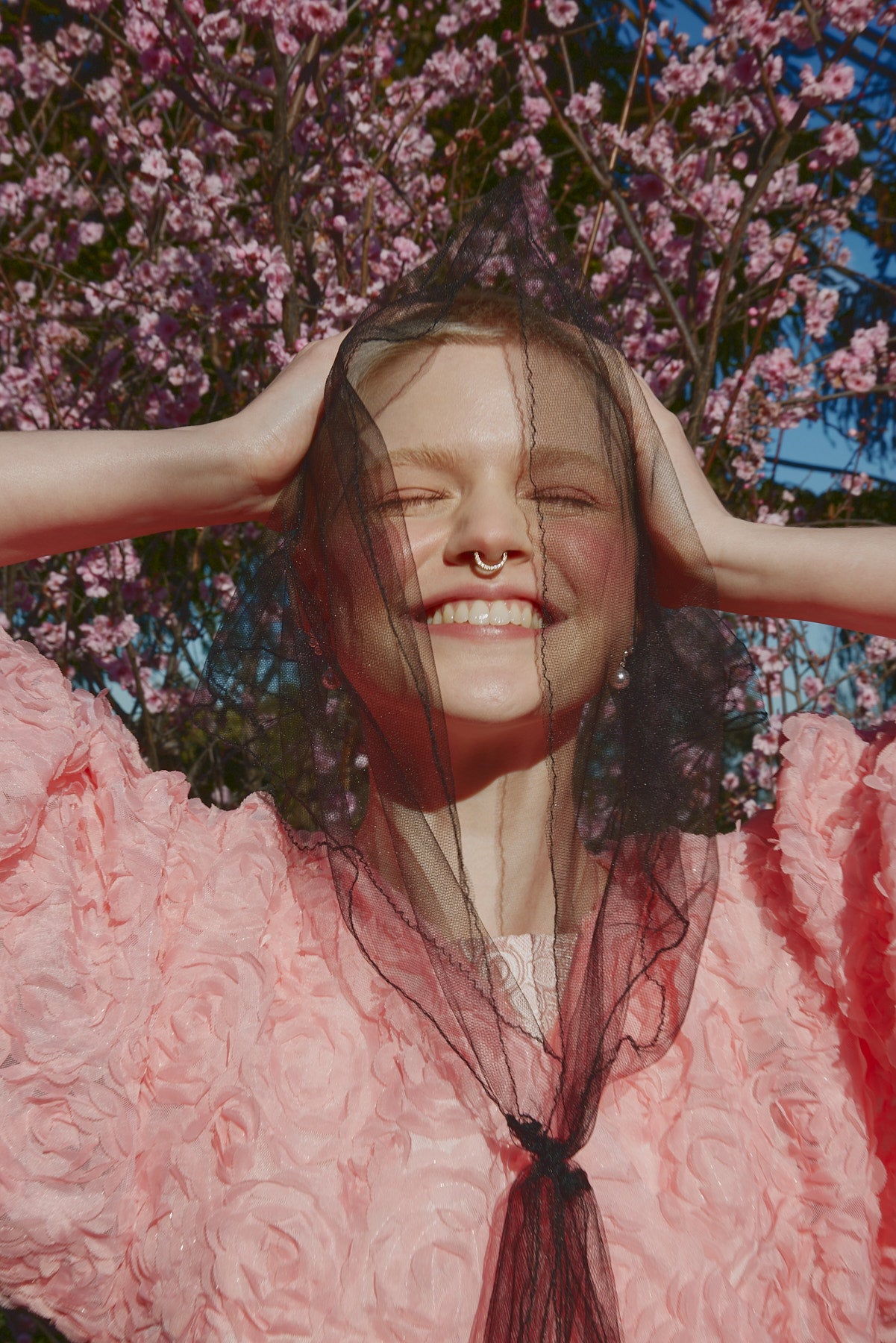 Delivery window: 1st January - 30th January 2024
Pre-orders close: 20th November 2023
As part of our ethical initiative this design is lovingly crafted in Australia using traditional couture techniques.
Luella, the embodiment of sartorial reverie, emerges as a sublime testament to new-nostalgia, marrying quintessential charm with avant-garde allure. It has been said, "Flowers for Spring? Groundbreaking!" We know. But Luella redefines this paradigm, injecting a breath of novelty into this timeless motif.
With whimsical puff sleeves, a generous tiered skirt, and a wrap front kissed with the sweetest ribbons, Luella is a study in ethereal beauty. In the most exquisite ballerina pink, Luella is bedecked with delicate roses appliquéd across her fabric, creating an enchanting visual spectacle.
The material is so wonderfully pretty that we've juxtaposed it with a slouchy silhouette, rendering Luella with an intriguing, almost 'daggy' nonchalance that we've come to adore. Luella is not a dress for the faint of heart. She's a bold, unapologetic statement, designed for the fearless feminine.
To wear Luella is to love her, the depth of her enchantment cannot be understood until one has the privilege of wearing her.
Care Instructions:
Main: 100% Polyester
Lining: 100% Polyester

Dry Clean Only
Made in Australia
Luella Dress (Pre-order)