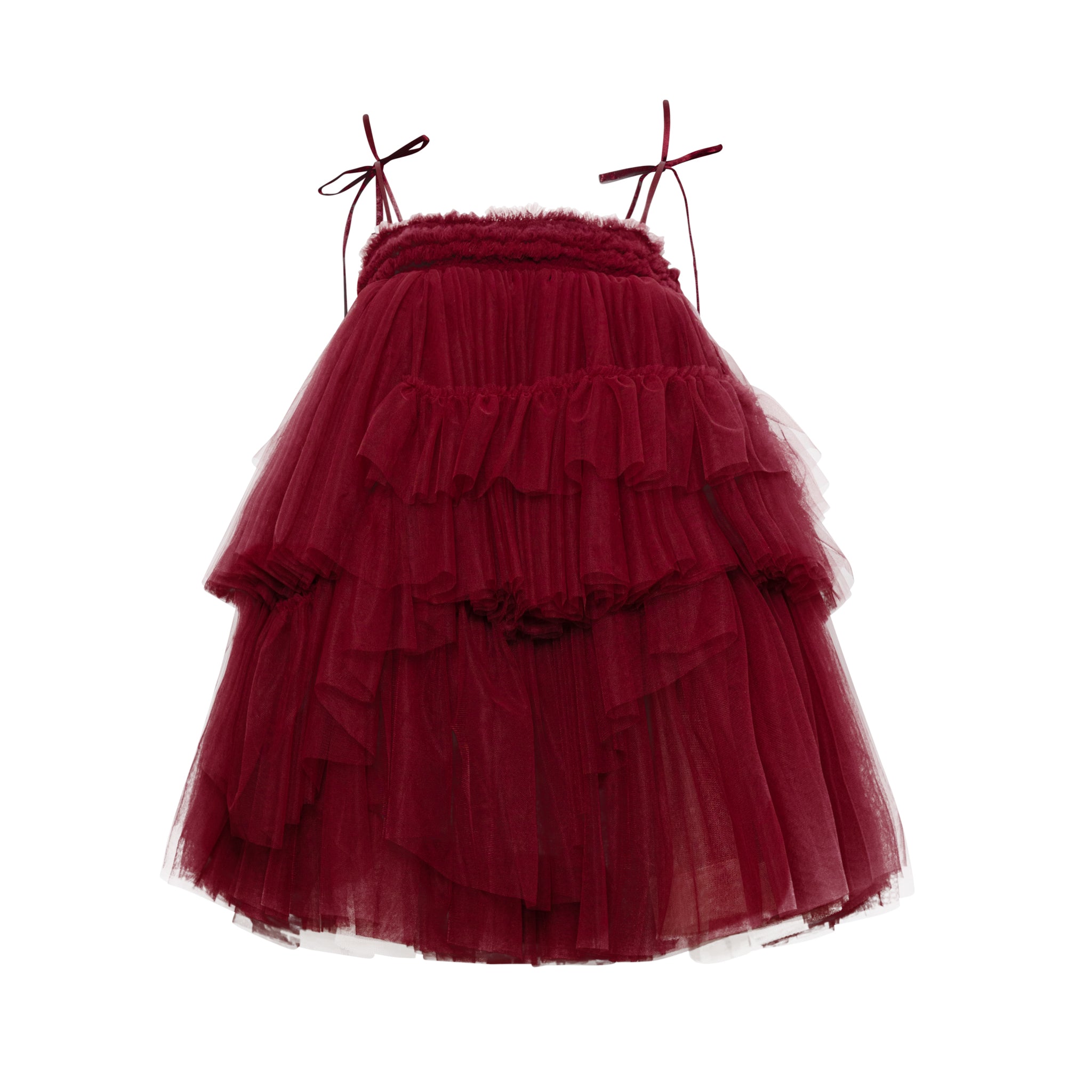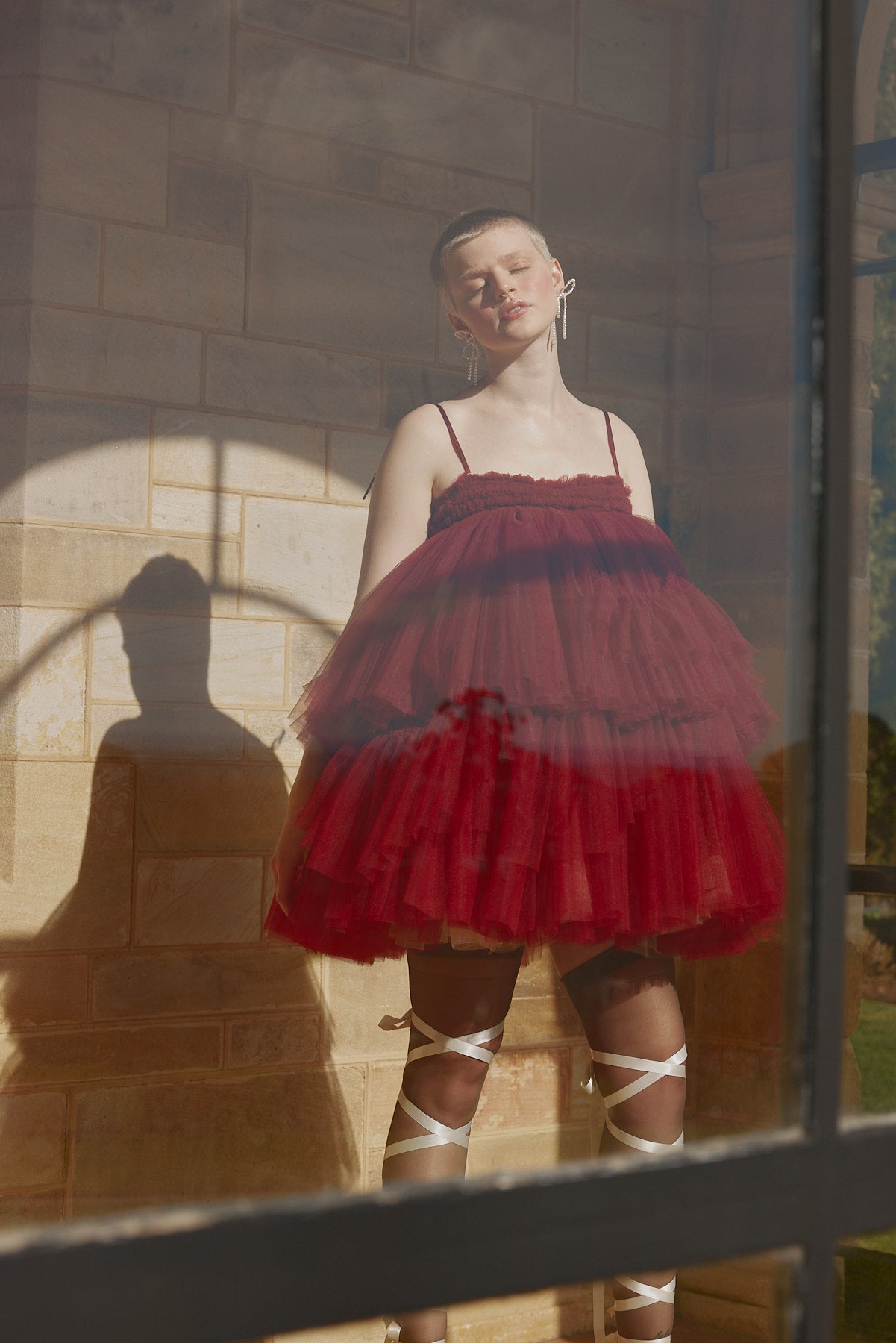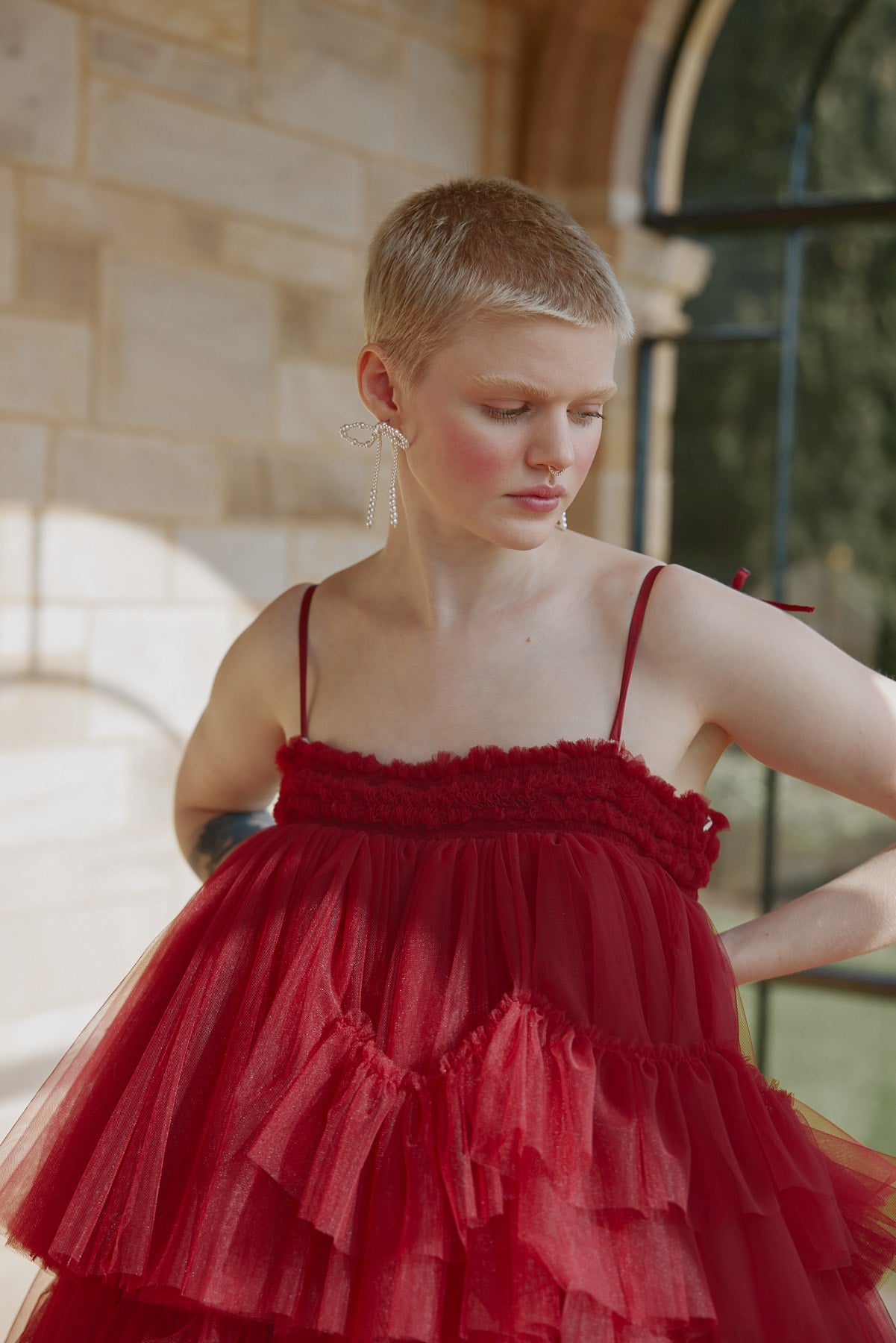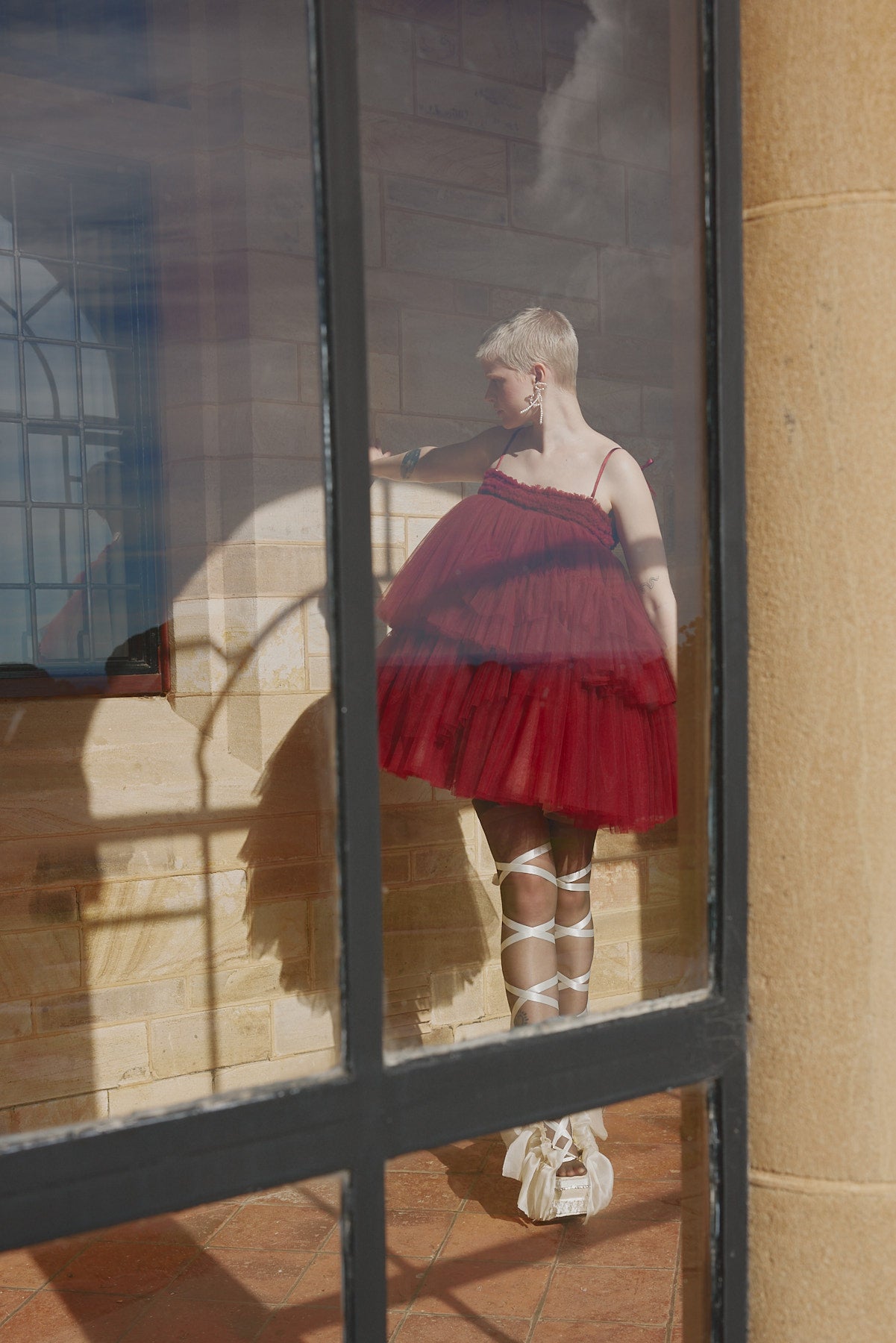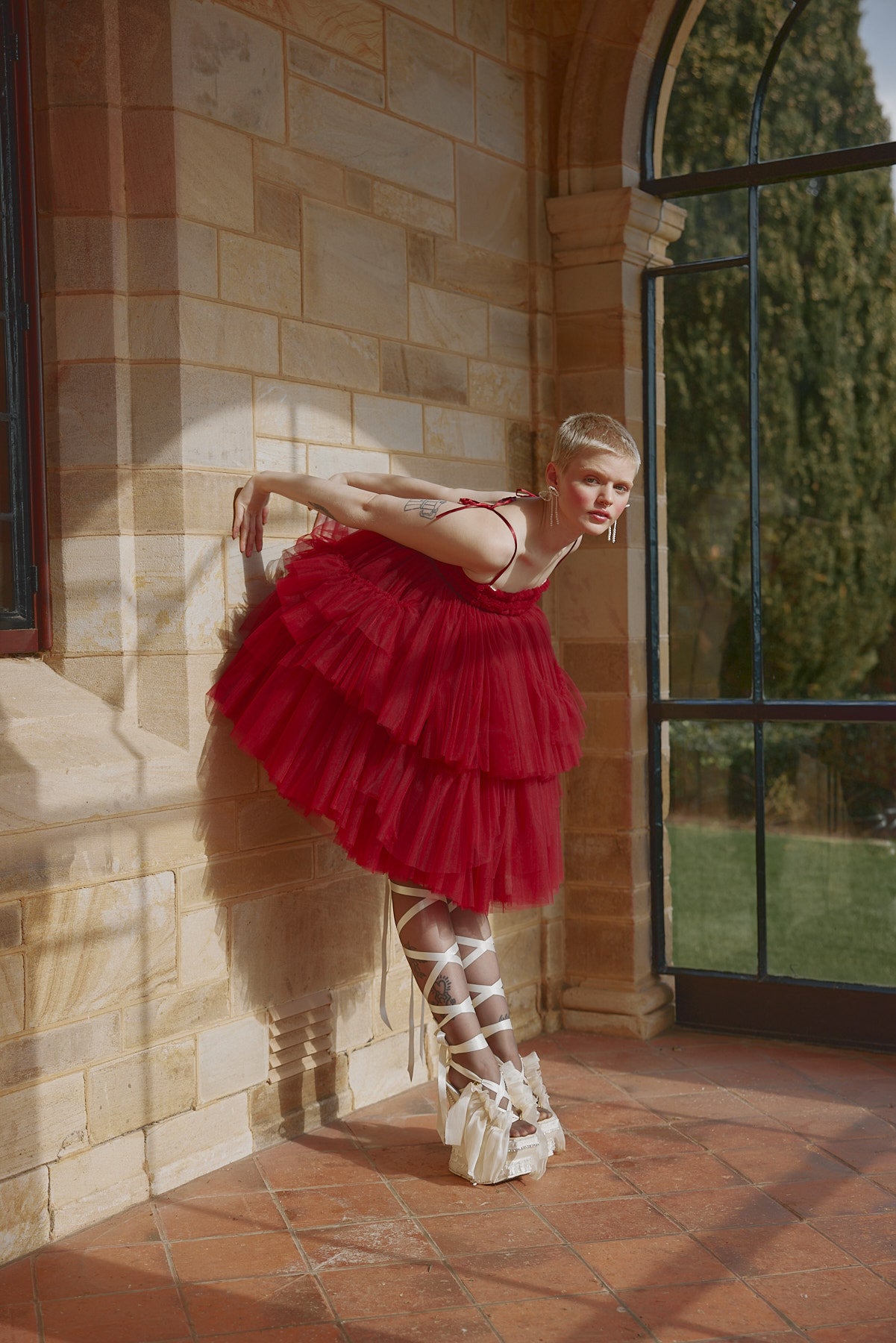 Maurice Dress (Pre-order)
Delivery window: 10th February - 28th February 2024
Pre-orders close: 20th November 2023
As part of our ethical initiative this design is lovingly crafted in Australia using traditional couture techniques.
The Maurice dress is a unique and experimental creation, skilfully hand-draped by our creative director, Abby Potter. 
This ethereal garment has been reimagined in a rich carnelian red hue with dreamy apricot layers that sit beneath the surface. The display of traditional artistry sees a hand smock pleated bodice and over 20 metres of tulle delicately gathered. This style is a one of a kind that is a limited edition made in the South Australia atelier.
Inspired by the enchanting world of impressionist paintings and the ethereal magic of "The Wizard of Oz", the Maurice dress embodies the theme of escapism and daydreaming. It captures the essence of these concepts, transporting the wearer and observers alike to a realm where reality begins with imagination.
Care Instructions:
Main: 100% Nylon
Lining: 100% Cotton
Contrast: 100% Nylon

Dry Clean Only
Made in Australia
Maurice Dress (Pre-order)