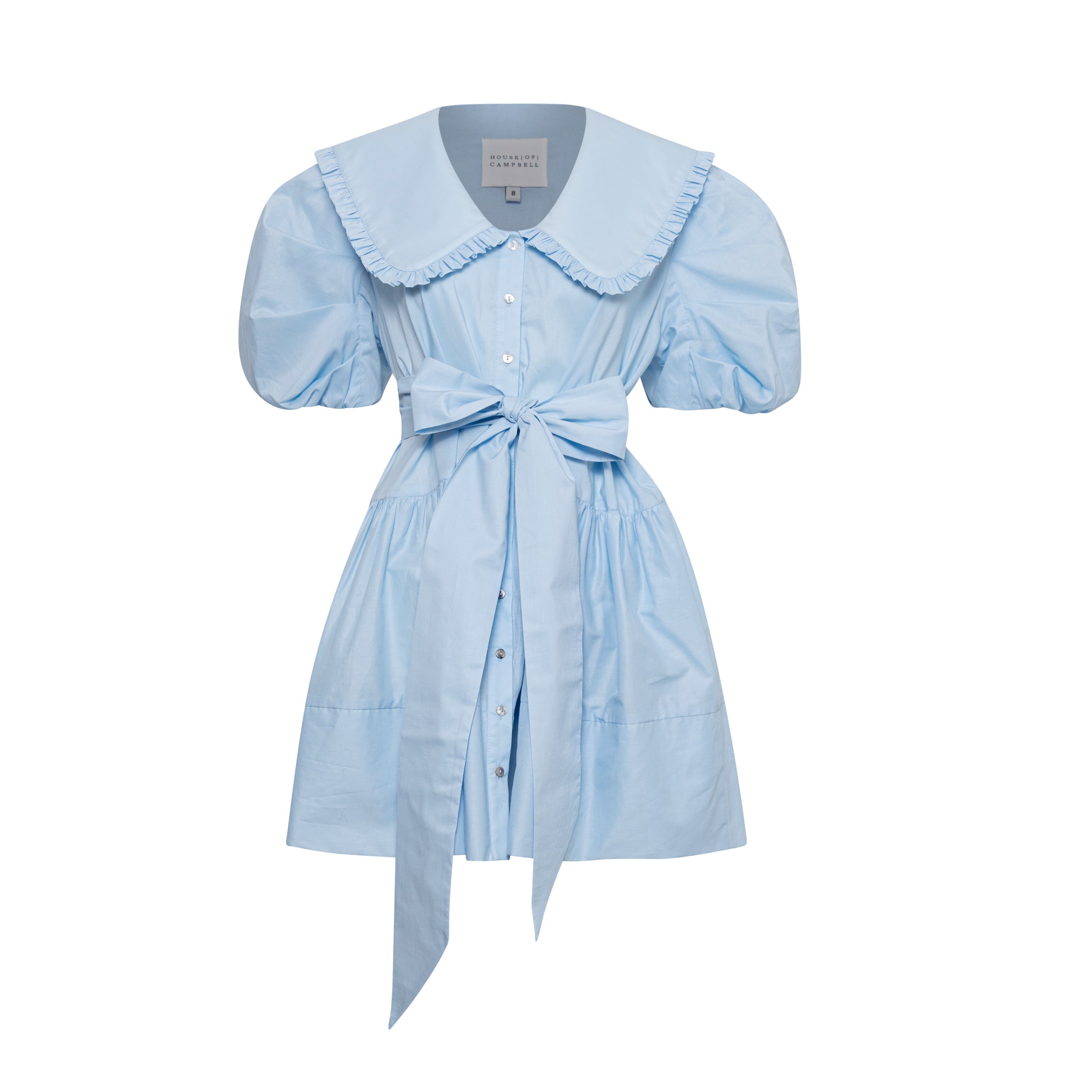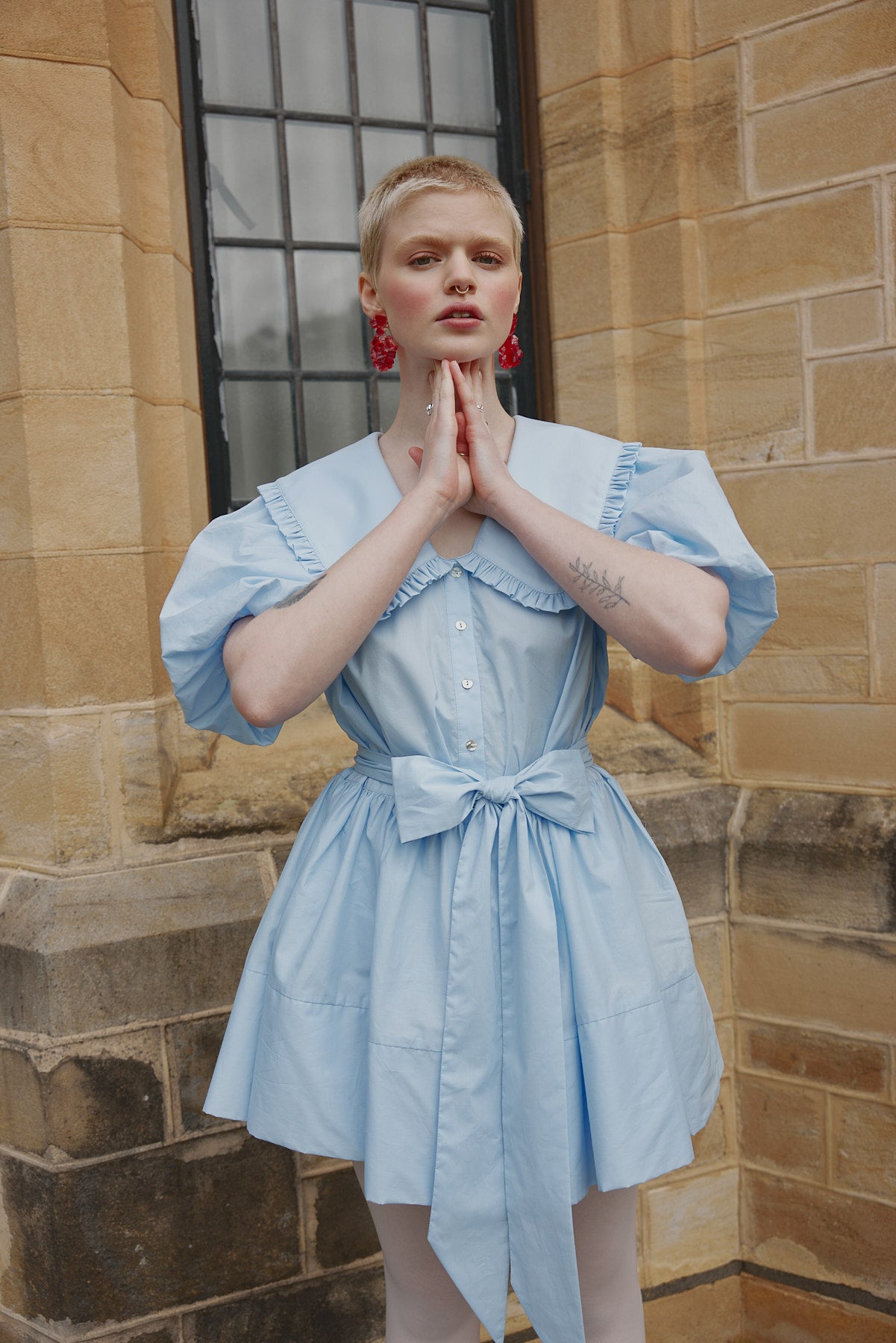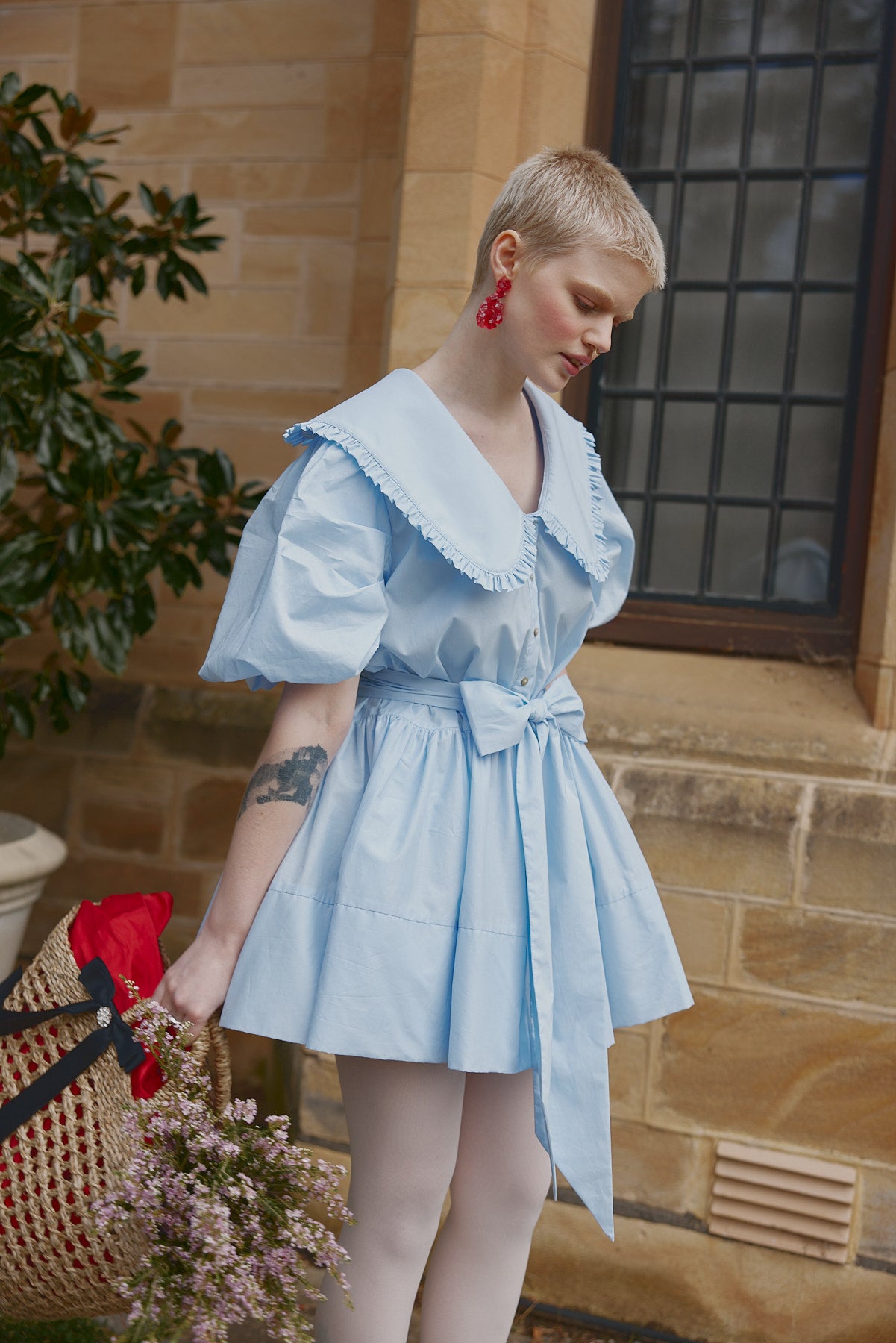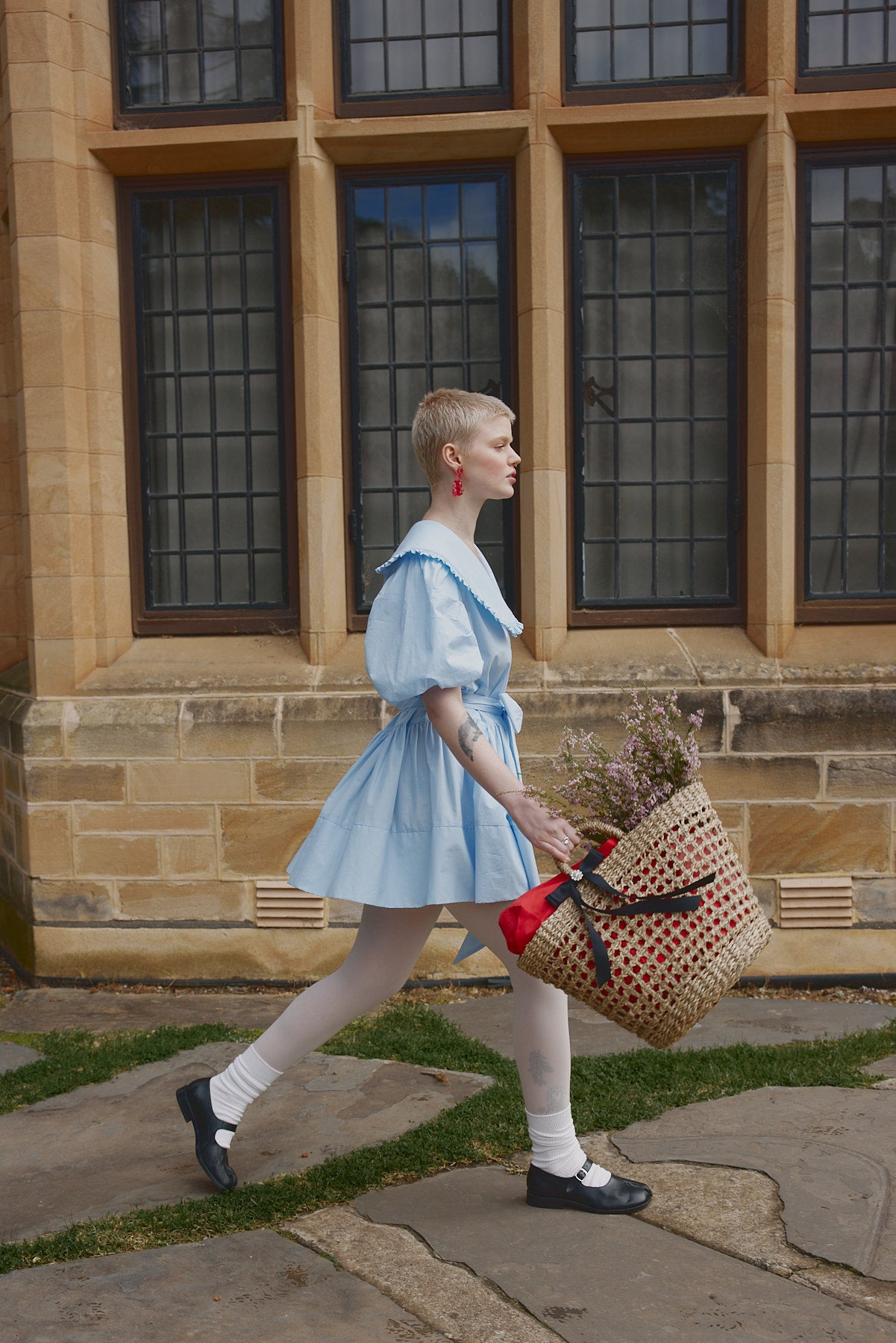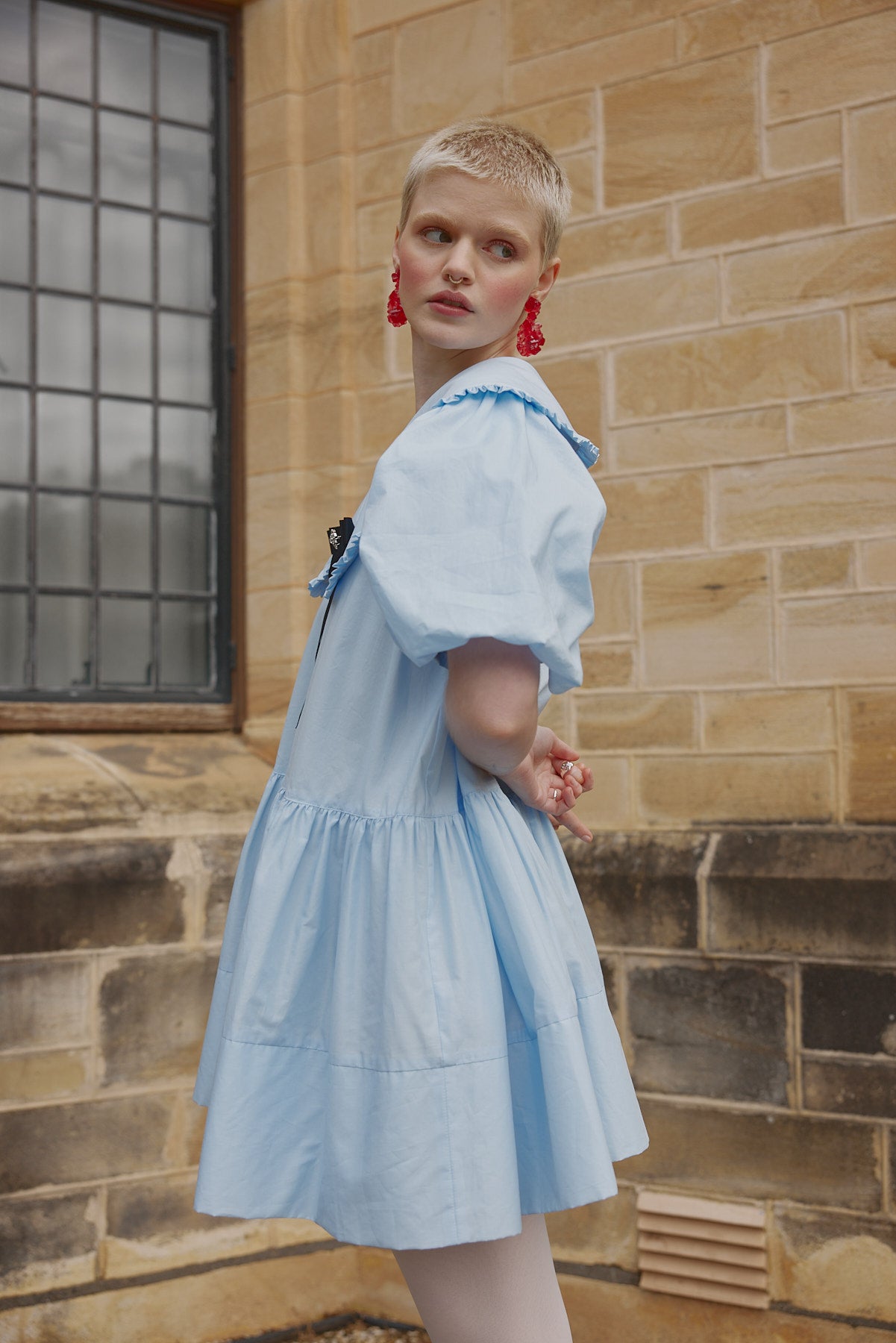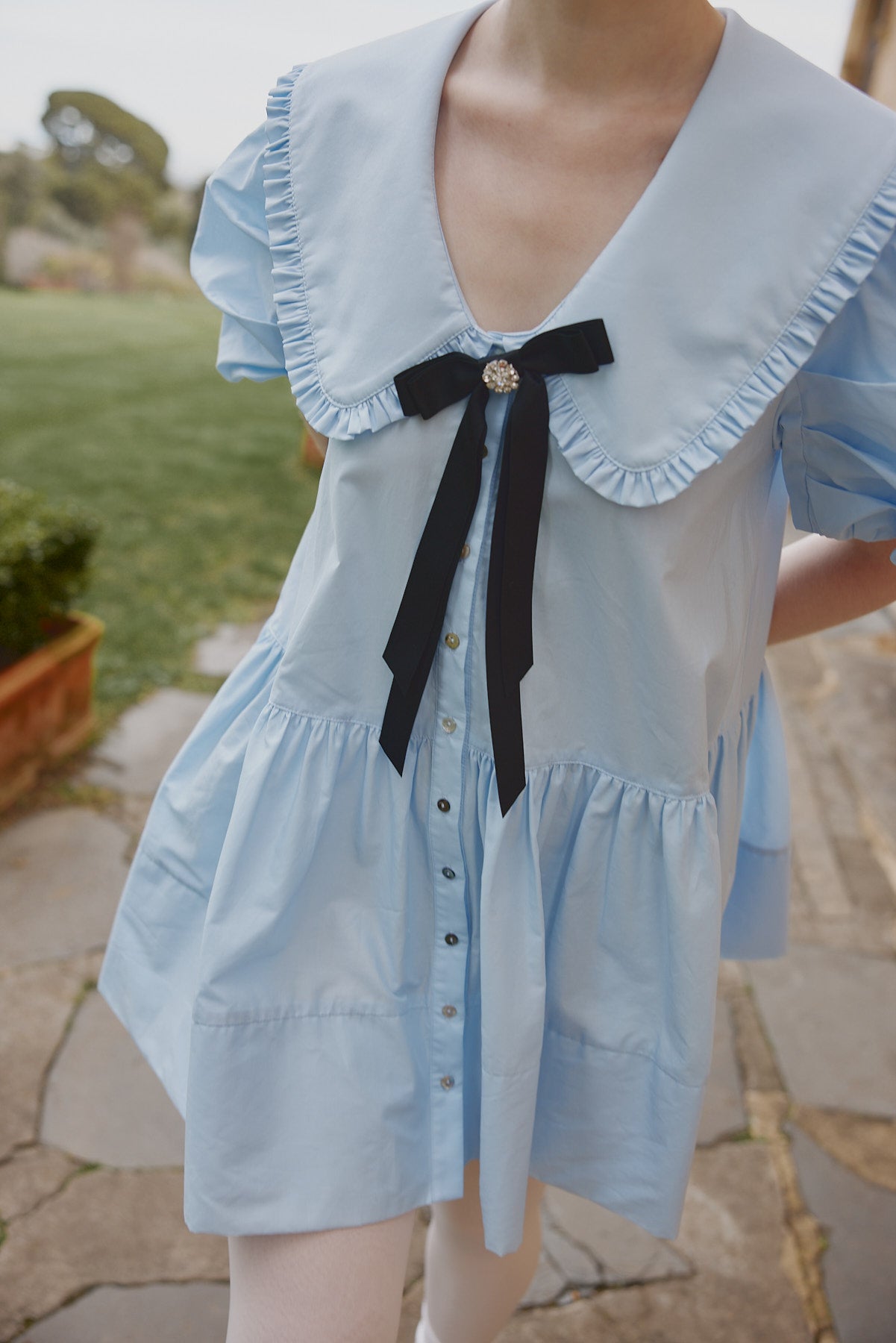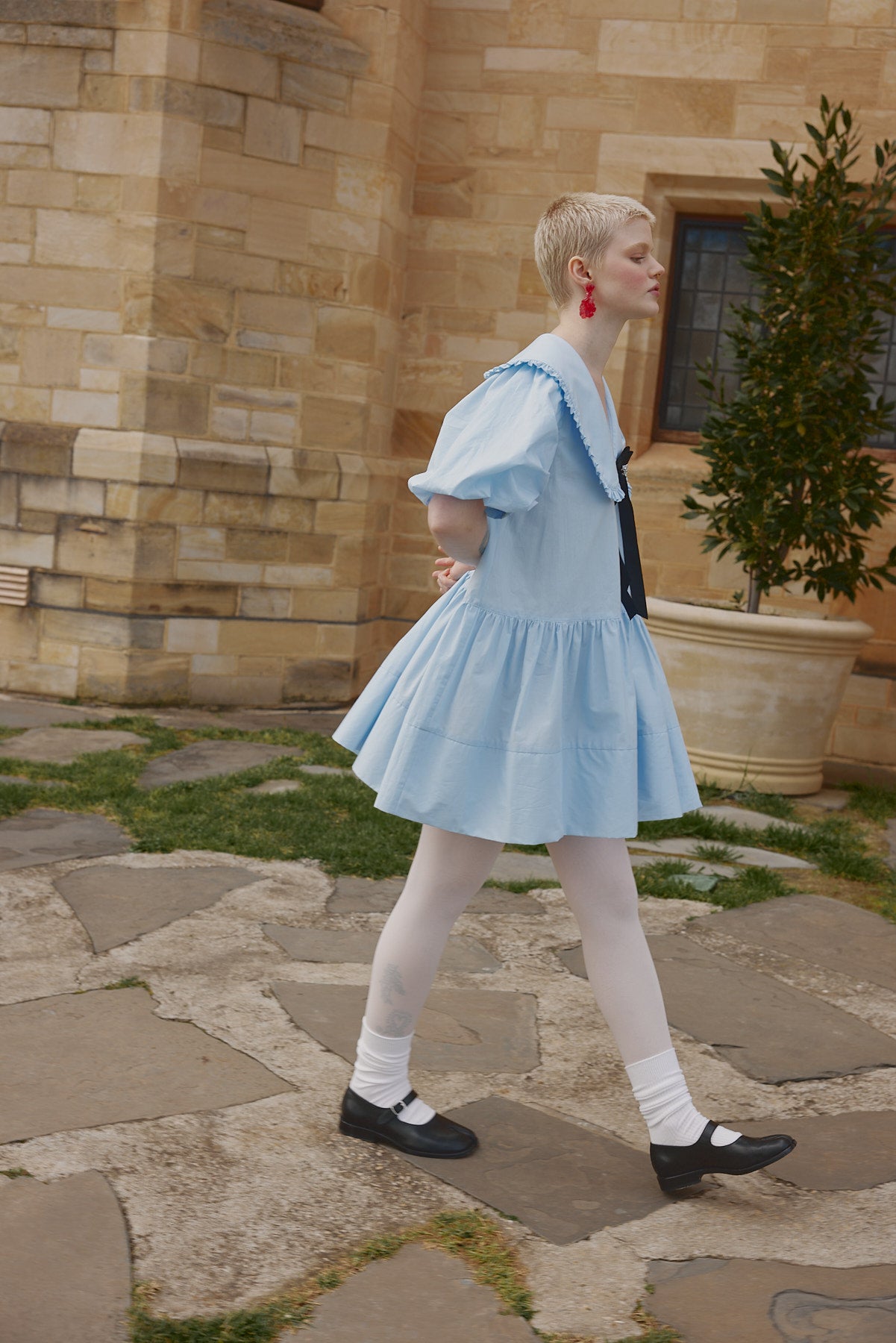 Available now
As part of our ethical initiative, this creation is lovingly designed, cut and crafted in Australia by skilled local artisans.
Introducing the 'Hazel Dress' - a timeless ode to the gentle spirit of our Assistant Designer's beloved grandmother, Hazel, whose heart blossomed with a deep love for gardening and the great outdoors. Like her namesake, this dress embodies the essence of nature's beauty and the joy of frolicking amidst the blooms.
Crafted with tender care, the Hazel Dress is a celebration of life's simple pleasures. Made from the softest blue cotton, it cradles you in comfort while allowing you to move gracefully. The akoya shell buttons add a touch of nature's treasures to the dress, reminiscent of seashores and the memories of collecting shells on sunny afternoons.
The Peter Pan collar is adorned with delicate ruffles, a nod to the playfulness of childhood days spent outdoors. The tuck sleeves give an exaggerated feel, as if the very wind itself is gently ruffling your dress in the garden.
A detachable belt tie allows you to tailor the dress to your own liking, cinching it snugly or letting it flow freely as you twirl through meadows and explore secret nooks in the garden.
The Hazel dress is our sweet and sincere tribute to cherished memories and the timeless beauty of nature. May it bring you the same joy and connection to nature that Grandma Hazel found in her beloved gardens.
Care Instructions:
Main: 100% Cotton
Dry Clean Only
Made in Australia
Hazel Mini Dress