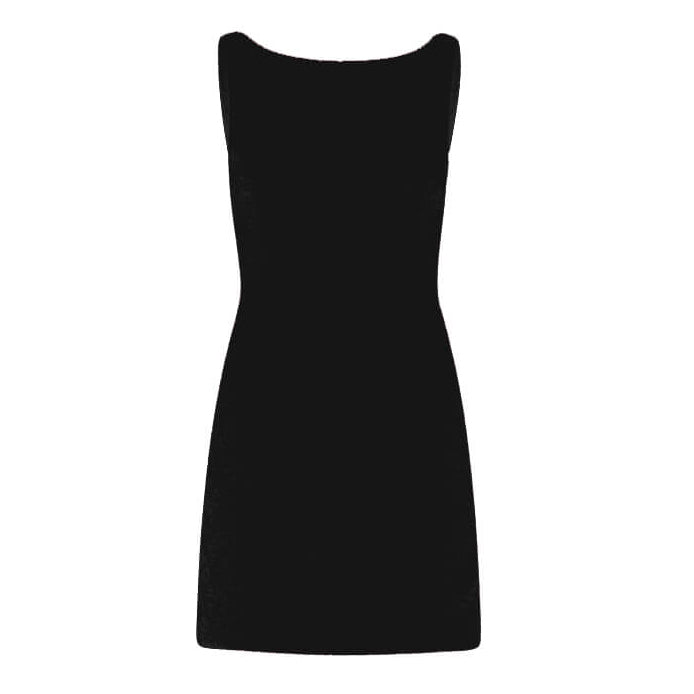 Vespera Mini Dress (Pre-order)
Delivery window: 1st January - 30th January 2024
Pre-orders close: 20th November 2023
In an effort to reduce textile waste this design is lovingly crafted in Australia using exclusive deadstock fabric.
Yes, it may be another little black dress, but in the world of fashion, such simplicity can carry profound significance. The Vespera was intitially crafted to be the understated star beneath our iconic Reverie dress. However, it's allure has proved irresistible, so of course we had to offer it in its own right.
Vespera boasts a high neckline that speaks of classic sophistication, while a daring low back adds a touch of drama. With princess seams that gently skim the body, and a flattering A-line skirt that cinches at the waist, this dress knows how to celebrate your unique curves. And of course, it comes fully lined, ensuring a fit and feel that's nothing short of perfection.
What sets the Vespera apart, however, is its commitment to sustainability. Woven from reclaimed fabric, it not only elevates your allure but also fosters a conscientious spirit. Wearing Vespera is an endorsement of heritage, a nod to the future and a tribute to the enduring elegance of icons. With it comes a promise to make you feel as extraordinary as you truly are. It's not just a little black dress; it's your little black dress.
Care Instructions:
Main: 75% Silk, 22% Nylon, 3% Spandex
Lining: 100% Cotton
Dry Clean Only
Made in Australia
Vespera Mini Dress (Pre-order)