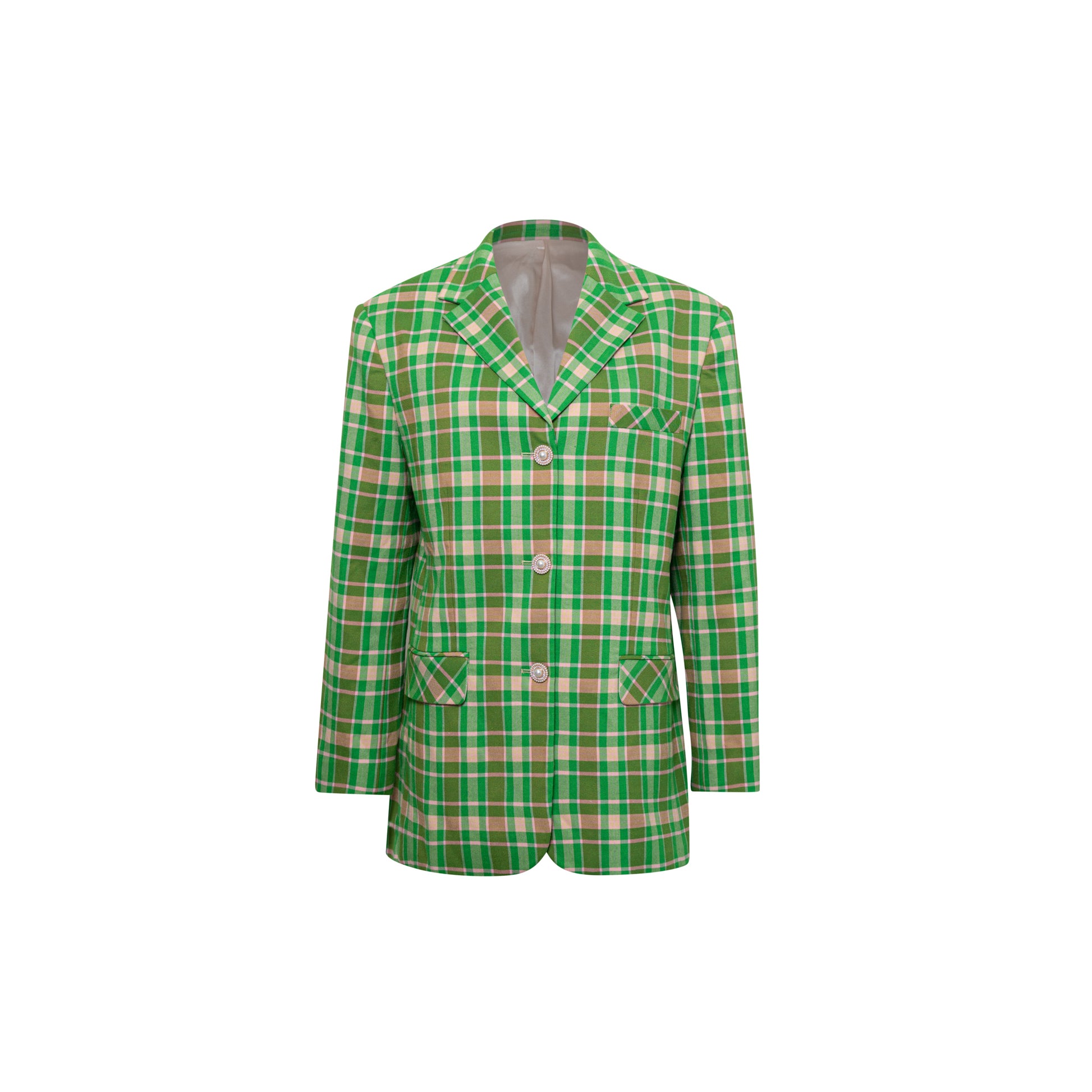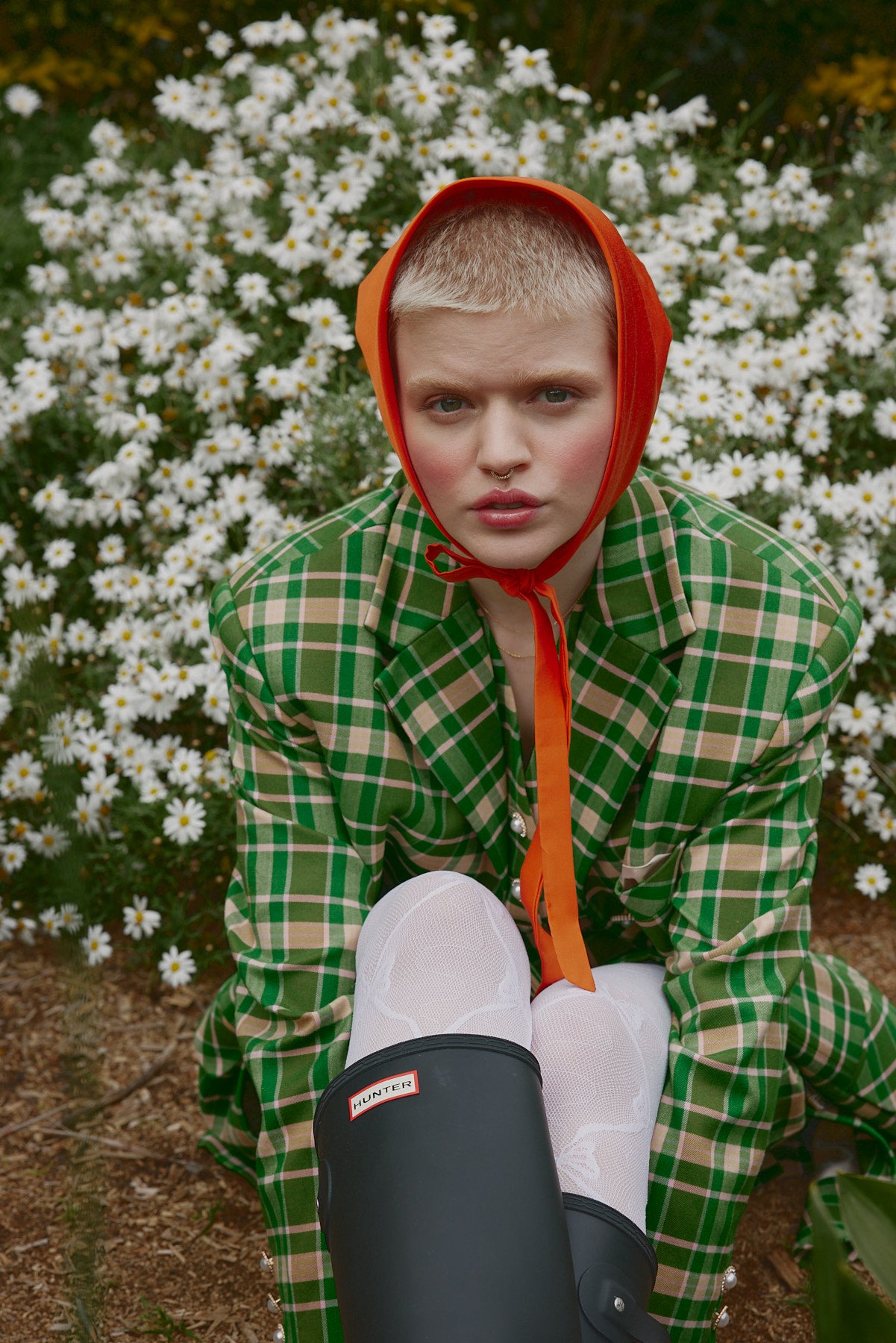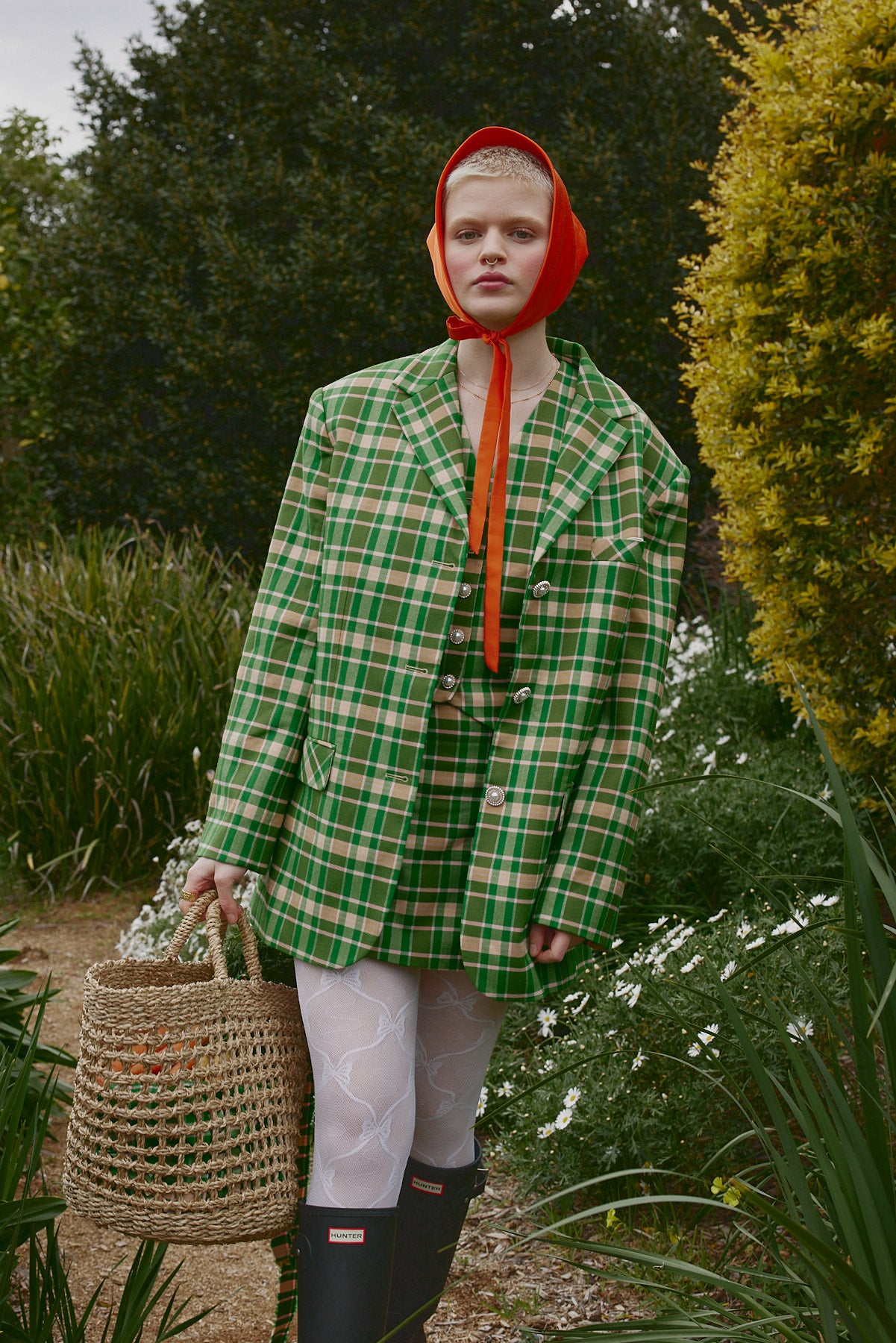 Verdant Jacket (Pre-order)
Delivery window: 10th February - 28th February 2024
Pre-orders close: 20th November 2023
In the heart of our 'In Perpetuity' collection lies a fabric that embodies the essence of timelessness, and it's this vibrant green check that inspired the journey of our creation. With each thread and pattern, we envisioned the rolling Scottish hinterlands, echoing sentiments of heritage and an enduring connection to the land.
This jacket is a harmonious blend of heritage and innovation, weaving together the construction details of vintage designer jackets. It boasts a bold shoulder that conveys strength, thoughtful panelling that honours precision, and is a testament to the art of craftsmanship we have perfected for this collection.
A labour of love that has been nurtured for over a year. Crafted to perfection, it is fully lined, with an inner layer of canvas lending structure. With two front pockets, a welt pocket, and a hidden inner pocket, you'll never need to worry about space. Our dedication to traditional construction and layering ensures that placing heavy items in these pockets will not distort the jacket's silhouette, a concern often seen in fast fashion alternatives.
The green in Verdant is nothing short of vibrant, which is why it proudly carries its name. It's camel and pink contrast of the check subtly tempers its exuberance, creating a harmonious interplay that captivates without overwhelming the eye. To add the final touch of House of Campbell class, the jacket is finished with beautiful pearl buttons, reflecting the attention to detail that defines our work.
Embrace the craftsmanship of well-made garments with the Verdant jacket – a standout piece that will find a permanent home in your wardrobe.
Care Instructions:
Main: 65% polyester / 32% rayon / 3% spandex
Lining: 100% polyester

Dry Clean Only
Made in China
Verdant Jacket (Pre-order)