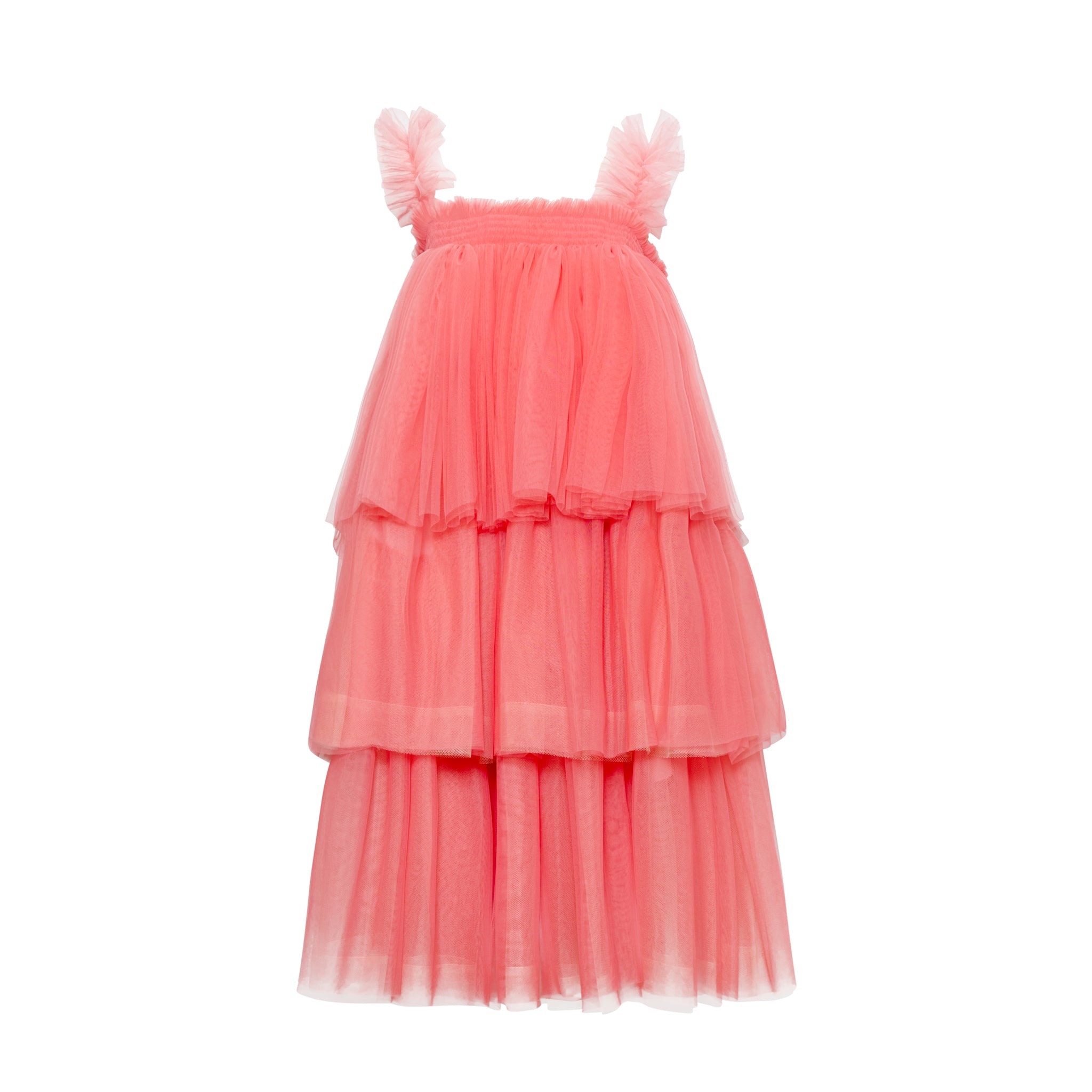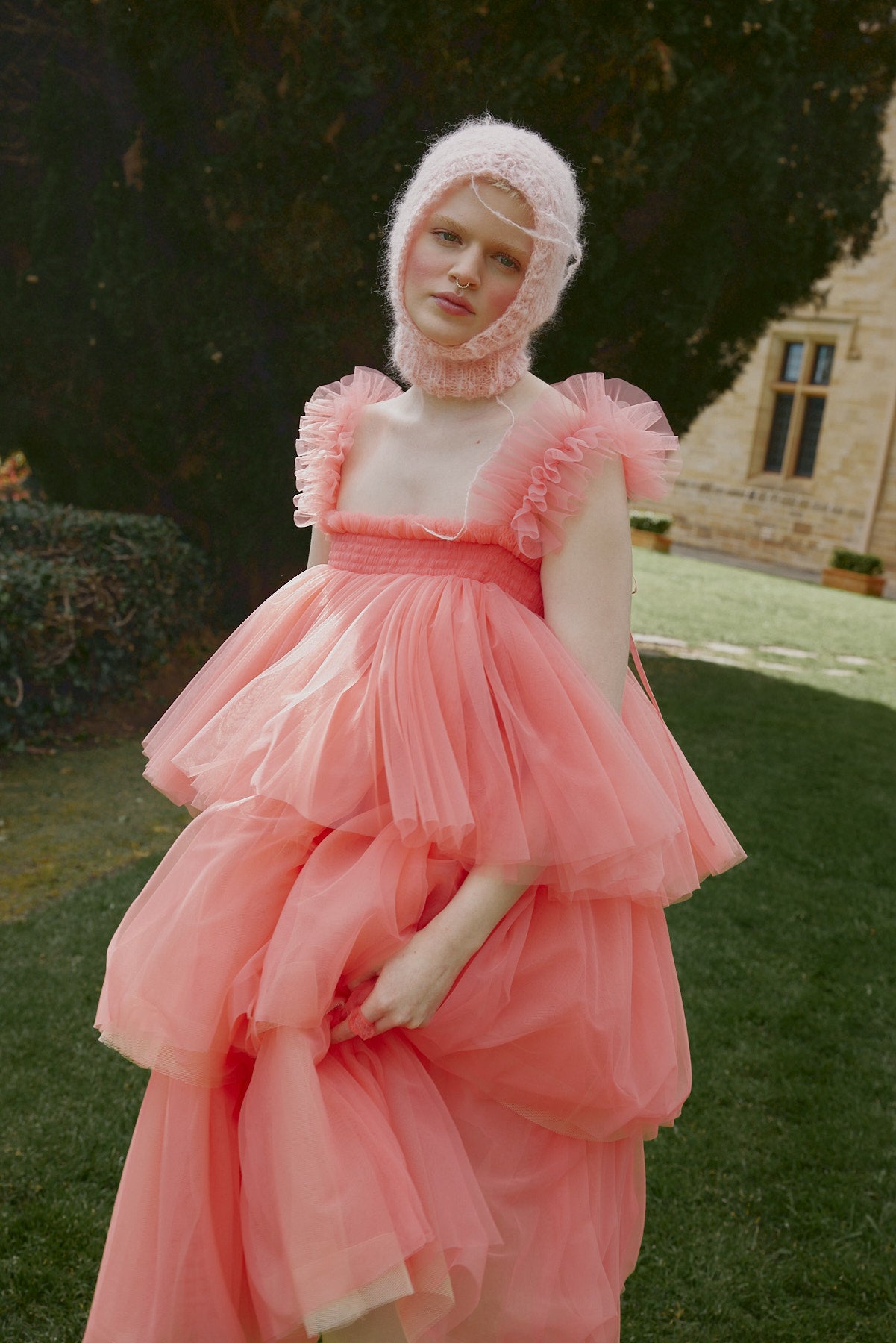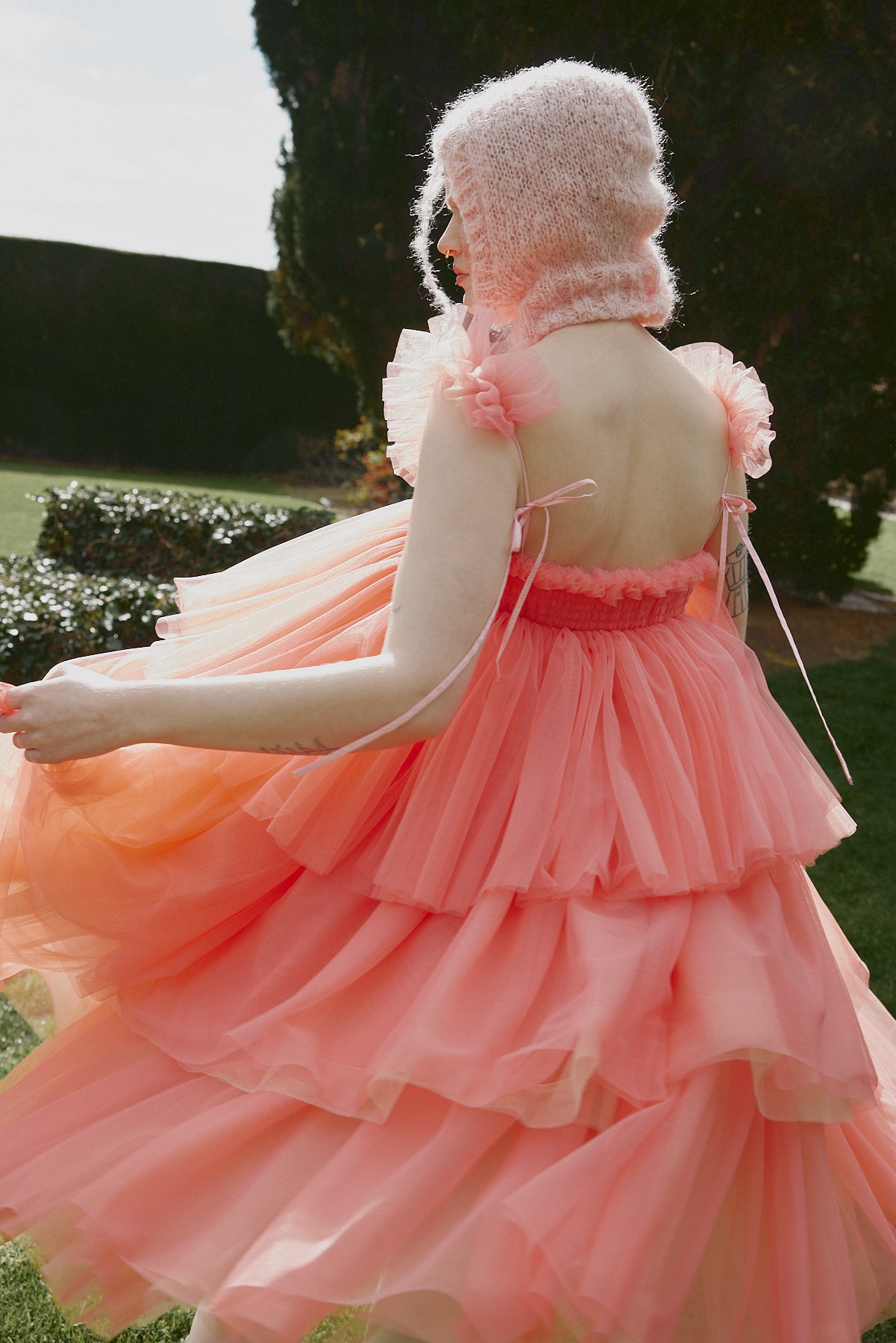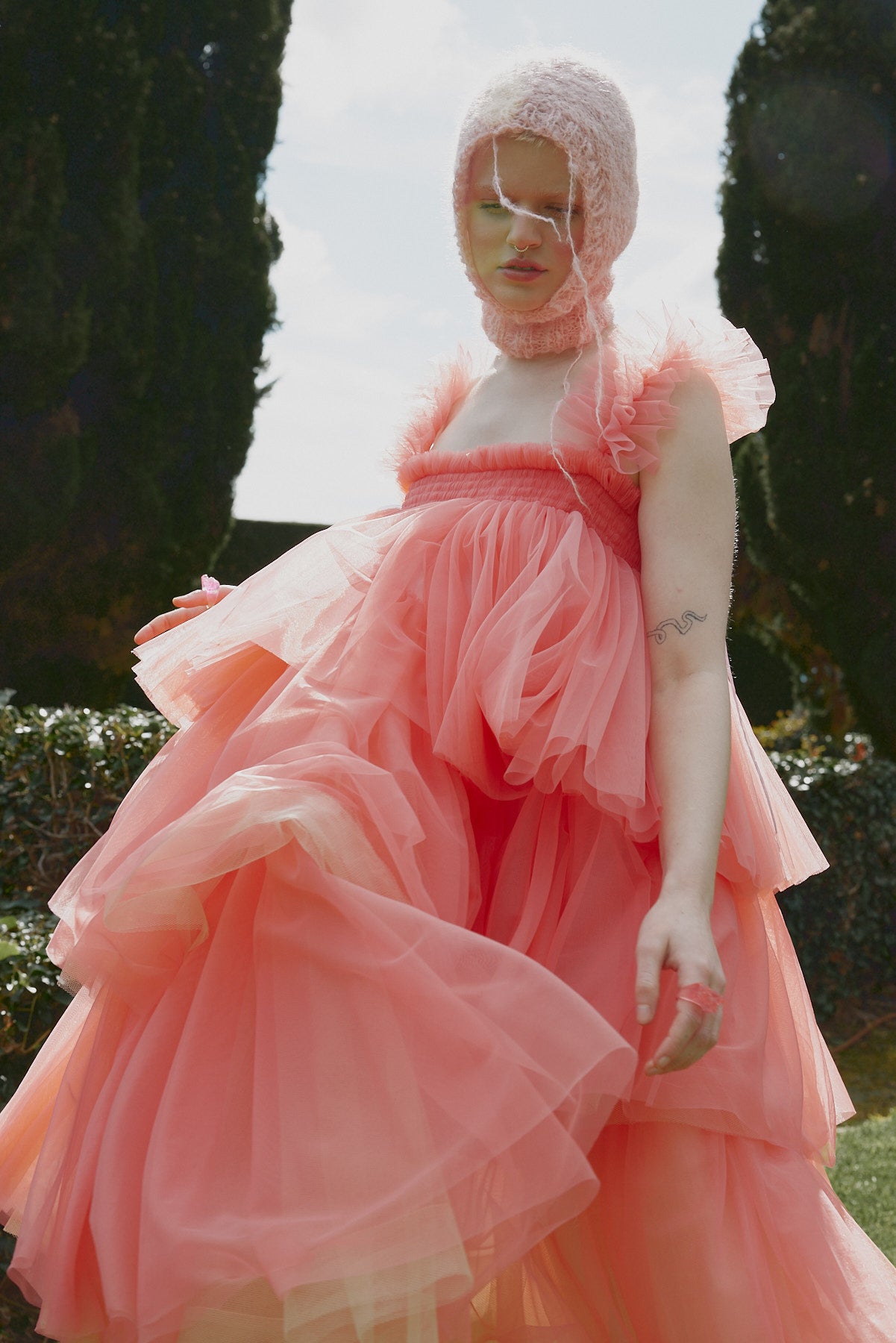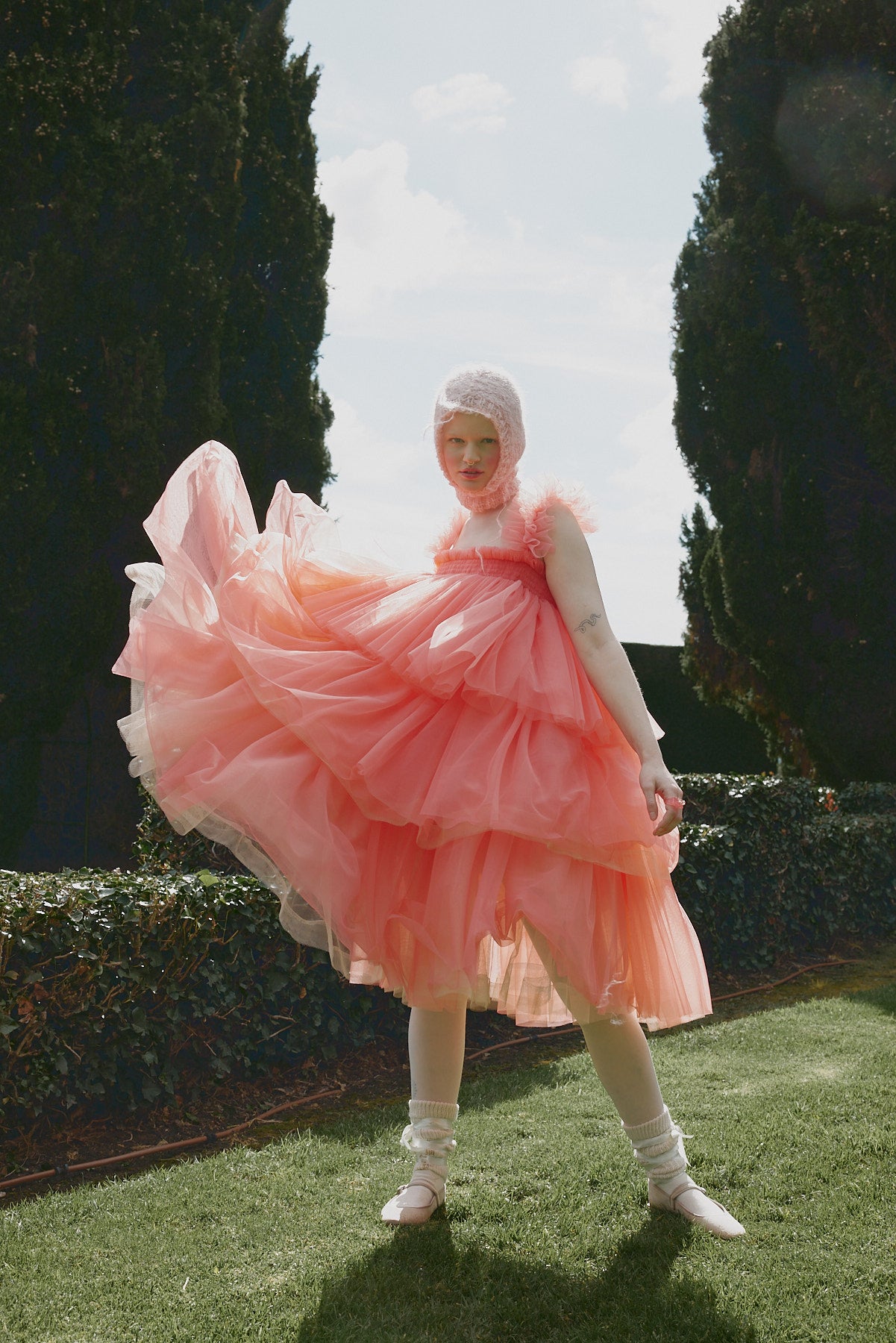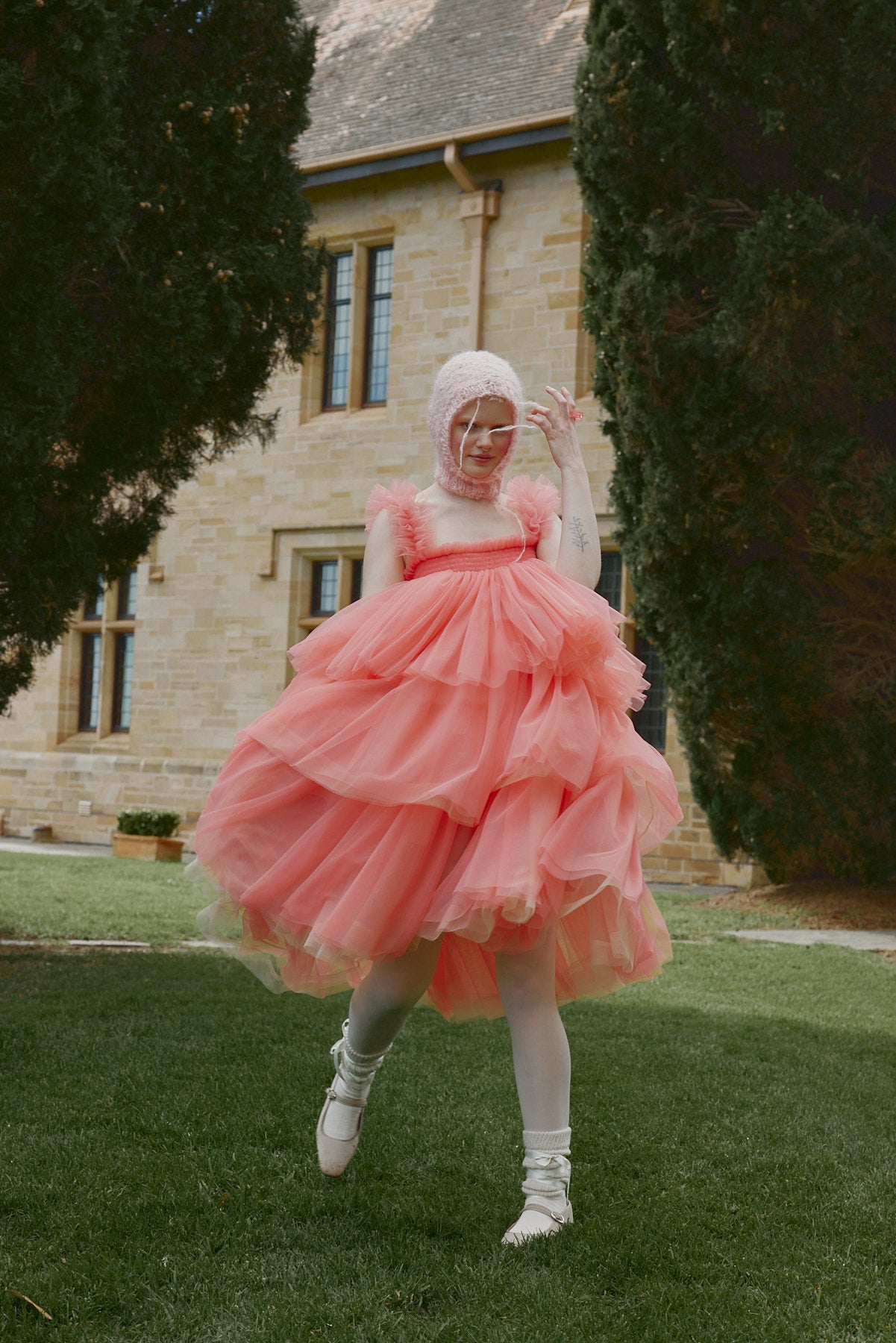 Mariposa Midi Dress (Pre-order)
Delivery window: 10th February - 28th February 2024
Pre-orders close: 20th November 2023
As part of our ethical initiative this design is lovingly crafted in Australia using traditional couture techniques.
Mariposa isn't just a dress; it's a fairytale waiting to unfold. A dreamlike creation in the most enchanting sorbet pink hue. This tiered tulle creation is a symphony of softness and grace, designed to transport you to a place of girlhood wonder.
At its heart lies a smock pleated bodice, each pleat is crafted to embrace you in a cloud of ethereal pink. The ruffle straps delicately finish in a charming bow at the back, framing your shoulders beautifully.
As you twirl, you'll discover the hidden secret within: an underskirt cut in a perfect circle, allowing the dress to sway and dance with every step. The petticoat in a gentle peachy hue peeks from beneath, adding a subtle contrast that deepens the magic. The petticoat layer features a crinoline-like hem, a nod to vintage glamour that transforms the Mariposa into a living, breathing daydream.
Wearing Mariposa, you'll feel like you've ascended to a heavenly realm, floating on a cloud of peachy pink sorbet. You'll be the epitome of a modern fairy.

Care Instructions:
Main: 100% Nylon
Lining: 100% Cotton
Contrast 1: 100% Polyester
Contrast 2: 100% Nylon

Dry Clean Only
Made in Australia
Mariposa Midi Dress (Pre-order)